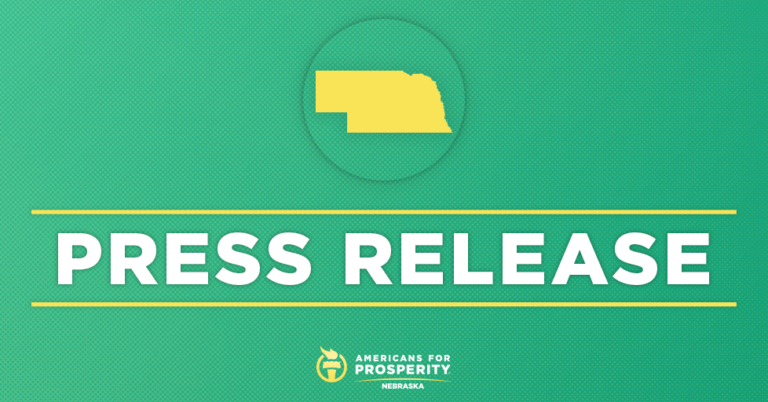 MEDIA ADVISORY: AFP-NE Hosts Virtual Town Hall on State Revenues and Tax Reform
Jun 30, 2020 by AFP
Senator Ben Hansen and Former Senator John Kuehn join grassroots group for discussion on how COVID-19 impacts tax reform efforts
LINCOLN, NE – Americans for Prosperity-Nebraska (AFP-NE) announced they are hosting a virtual town hall tonight with State Senator Ben Hansen and former State Senator John Kuehn for a discussion on how COVID-19 has impacted state revenues and what that means for tax reform efforts.
WHAT: State Revenues and Tax Reform in the Wake of COVID-19
WHO: State Senator Ben Hansen
Former State Senator, Member of the Economic Forecasting Board John Kuehn
AFP-NE State Director Jessica Shelburn, Moderator
WHEN: Tuesday, June 30th at 7PM CST
WHERE: AFP-NE Facebook Page
Call-In at 877-229-8493 and enter the PIN: 116577
All media are invited to attend.
Background:
AFP-NE has been at the forefront of advocating for tax reform. Recently, AFP-NE highlighted a former Nebraskan who moved his farming operation to another state due to Nebraska's broken tax code and high property taxes.