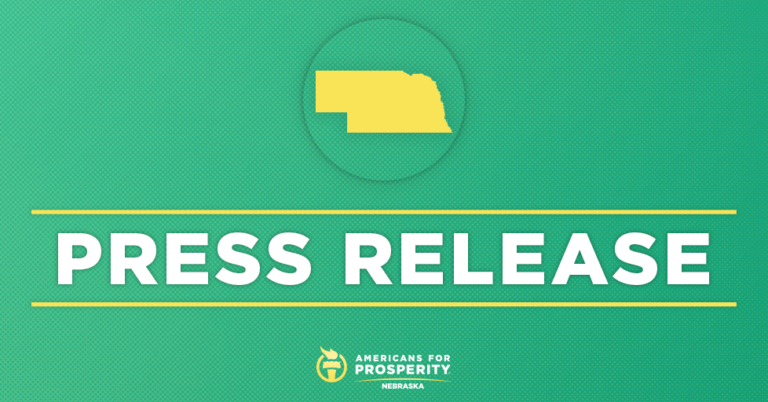 Lifelong Nebraskan Farmer Shows Harms of State's Broken Tax Code
Grassroots group launches video featuring former Nebraska native
LINCOLN, NE – Americans for Prosperity-Nebraska (AFP-NE) today announced a targeted digital ad campaign highlighting Fritz Oltjenbruns, a longtime Nebraska farmer who moved his farming operation to another state due to Nebraska's broken tax code and high property taxes.
The ad will air on digital platforms across the state.
Americans for Prosperity-Nebraska State Director Jessica Shelburn released the following statement:
"Our tax code is broken, stifling growth and opportunity for too many Nebraskans. When a lifelong Nebraska farmer can't continue their farming operation because of our tax code, lawmakers need to realize the status quo can't continue. Instead of short-term, band-aid fixes, we need to pass comprehensive tax reform that addresses the root causes of our tax issues. It's time to provide the tax relief Nebraskans deserve and help Nebraskan families like Fritz stay and thrive in our state."
Fritz's story shows the need for comprehensive tax reform before other Nebraskans are driven to more competitive states that have a pro-growth tax code that is fairer, flatter, and simpler. Americans for Prosperity believes lawmakers should focus on tax reform principles that make the tax code more competitive, simple, equitable, and does not increase the tax burden.
Background:
According to the Tax Foundation, Nebraska has the 10th most burdensome property taxes in the country.
Americans for Prosperity has long advocated for tax reform and real property tax reform and accountability for Nebraskans.