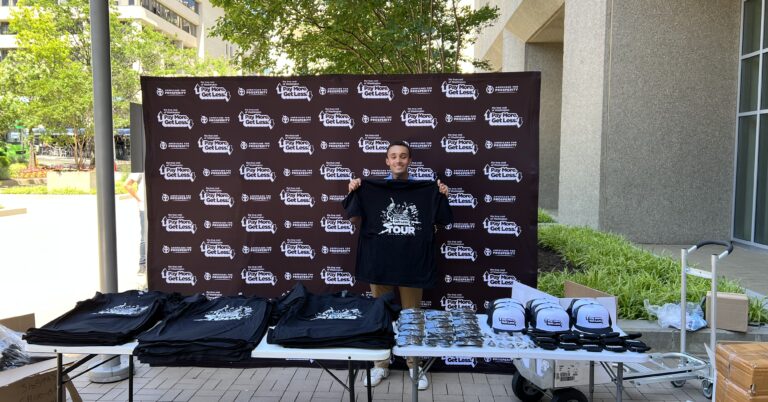 'I heard stories of frustration with… the manner in which Washington was handling inflation'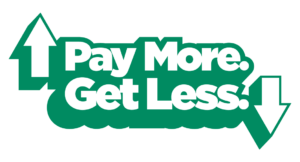 This summer, with inflation at historic highs, Americans for Prosperity staff and volunteers hosted more than 130 True Cost of Washington events at gas stations and grocery stores in more than 30 states to lower prices and connect Americans to Washington's role in causing inflation and the solutions for our current economic woes.
To give you an inside look at the tour, we spoke with the team working behind the scenes to make it all happen. This week's interview features AFP-Louisiana Grassroots Engagement Director Javin Fulson.
Javin shared his most memorable experiences and what he heard from everyday people about how high prices are affecting them, remarking on the "frustration with the economy and the manner in which Washington was handling inflation."
How do you feel now that the True Cost truck is retired?
JF: It's bittersweet. It was a blast seeing the excitement in people's eyes when they saw our truck. I am certainly going to miss the tour, but I will also never forget the memories I created.
You went to a lot of cities. Was there anything in common from stop to stop?
JF: The one thing in common was the same question we were asked when we told people who we were and what we were doing: "What's the catch?"
I enjoyed telling them there was not a catch.
What did you hear most from the customers you spoke with during the tour?
JF: I heard stories of frustration with the current state of the economy and the manner in which Washington was handling inflation.
How did you see inflation and high prices affecting people? Was there anything that stood out?
JF: Some people didn't know how they were going to get their kids to school and put food on the table. They were having to choose between groceries and gas. And when they pulled up to our stations, the amazement and relief in their eyes when they heard what we were doing for them. This is what kept me motivated throughout the tour.
What was your most memorable experience on the tour?
JF: Driving through Arizona and New Mexico and having time to enjoy the Grand Canyon. It allows you to remember what's important in life.
How many miles did you drive?
JF: I drove around 11,000 miles.
What is one thing you'd like people who can make a difference to know about what you saw or heard from folks along the tour?
JF: A $2 drop in gas may not seem like a lot for most, but for some that's the difference between putting gas in the car and putting groceries on the table. A lot of value is added when you can put yourself in another person's shoes.
The True Cost Tour truck may have been retired this fall, but we're still visiting folks across the country to lower prices and talk solutions to inflation.
Find out if there's a True Cost of Washington event near you.