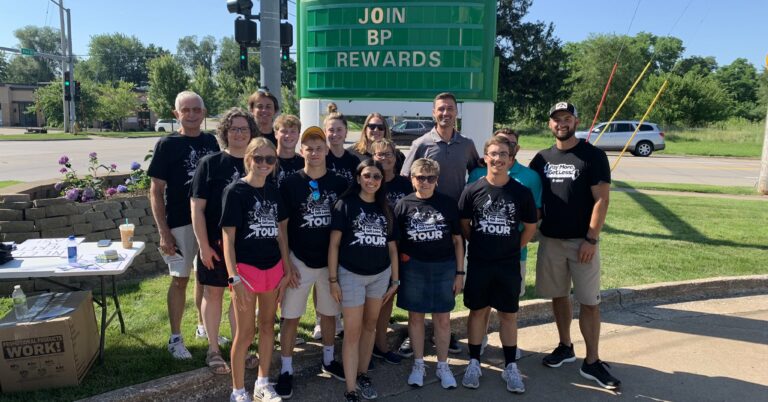 Iowans discuss solutions to skyrocketing cost of gas over time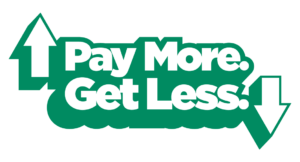 The average U.S. price for a gallon of gas was $2.38 in January 2021 when President Joe Biden took office. The cost of gas in 2022 generally has been about double that amount.
Iowa residents are suffering because of the Biden administration policies that have contributed to the inflation and the sky-rocketing cost of gas over time.
To provide relief, in July Americans for Prosperity-Iowa held events in Davenport and Hiawatha where drivers could fill up for just $2.38 a gallon.
The customers at Big 10 Marts in those cities also were eager to discuss the affordable energy and government spending solutions that could lower gas prices. Hundreds of cars waited in line in both cities.
Iowans making tough choices to deal with rising cost of gas over time
WQAD-8 TV reported many Davenport drivers said they have "cut off simple pleasures like cable television and eating out" to make up for the high cost of gas in 2022.
Resident Howard Burrage told the news station,
"It means a lot with prices being like they are now. It's good to come out, cut my gas almost in half. It saved me for the month because I'm on a fixed income and this is really helpful."
Americans for Prosperity-Iowa State Director Drew Klein and Director of Grassroots Operations Rob Peters heard similar stories.
Stay-at-home mother Nicole said she nearly started crying when she saw the sign advertising gas for $2.38 a gallon. Her husband works full-time and goes to school.
The family has been struggling to pay for school supplies and diapers for their children because of the rising cost of gas over time.
Klein told WQUAD-8:
"[T]his is one of the opportunities to get back to what normal looked like just two years ago. And so people are taking time out of their day to come sit in a car line to fill up for gas because the impact of being able to save money at the pump has a ripple effect across the rest of their family budget."
High cost of gas in 2022 affecting views about economy's health
The cost of gas in 2022 is affecting how Americans feel about the economy generally.
The Quad City Times, which covered AFP's two Iowa events, noted a recent Pew Research poll found only 13% of Americans believe that economic conditions in the country are excellent or good.
Three-quarters of people surveyed said they were concerned about rising prices, and a majority said they believe President Biden's policies have made economic conditions worse.
Entrepreneurs and gig works have been hit especially hard by rising costs. In Davenport, rideshare driver Kathleen said she has been spending an average of $180 per week on gas.
"It's no longer cost effective," she said. "I work harder and get less because everything costs more. It's impossible to save anything."
Affordable energy solutions can make life easier
As AFP Managing Director Kent Strang said in Davenport, it does not have to be like this. There are policy steps federal lawmakers can take to make life affordable again.
The Strategic Production Response Act, offered by Sen. John Barrasso (R-Wyoming) and Rep. Cathy McMorris Rodgers (R-Washington), would expand oil and gas production on federal lands and would make sure the Strategic Petroleum Reserve is not tapped by politicians whose poor policy decisions contributed to the rising cost of gas over time.
Before going home for the August recess, the Senate voted to roll back Biden administration National Environmental Policy Act rules that would put up new barriers to energy innovation, infrastructure, and environmental progress.
House lawmakers still need to vote on this resolution, but it is another option to lower the cost of gas in 2022.
Join the movement to make life more affordable for all Americans.