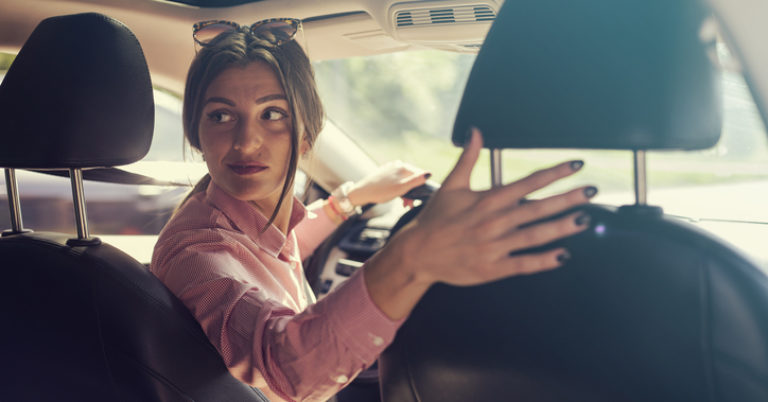 What's at stake for gig workers if the Senate passes the PRO Act?
How would the Protecting the Right to Organize Act, also called the PRO Act, affect independent contractors, including gig workers and freelancers, across the country?
Would it help them, as supporters of the bill claim — or would it end up costing many of them their livelihoods?
Thomas Bingham, a senior grassroots trainer with Grassroots Leadership Academy, is a gig work veteran dealing with these very questions.
He worries that the PRO Act and other efforts to restrict independent contracting could make it difficult for those in the gig economy to find and keep work.
Bingham met with Director of Issue Education at Grassroots Leadership Academy Duane Lester on a new episode of the Insight to Action podcast to discuss how, exactly, the PRO Act would affect independent workers if it were signed into law.
Bingham's journey as a gig worker
Bingham began the discussion by recounting his first foray into the gig economy as an Uber driver in California.
"I started making a pretty good amount of money," Bingham says, "but the appeal to me really was the ability to kind of control my own hours, be my own boss, but really have the ability to take risks in my career where I don't have to be stuck at a job that maybe I'm not a fan of or didn't want to do."
That experience piqued Bingham's interest in gig work. He started working with Lyft, Fiverr, and TaskRabbit, and enjoyed the flexibility and money that came along with those gigs.
For many Americans during the pandemic, this work became especially important, Bingham says.
Lawmakers attempt to restrict independent contracting
Unfortunately, there are regulatory barriers that stand in the way of independent contractors.
Bingham notes that his home state of California enacted Assembly Bill 5 in late 2019, a law restricting independent contracting that left many gig workers and freelancers jobless.
AB 5 hurt not only freelancers, Bingham says, but those who rely on their services.
Lawmakers might have had good intentions, Lester remarks, but created a host of unintended consequences. Now, he says, Congress is considering a similar law — one which contains AB 5's "ABC" test — that could hurt independent contractors: the PRO Act.
The PRO Act would reverse many of the economic gains made possible by gig work in economically vulnerable areas, Bingham notes.
"That is something I don't think people fully thought through," he says.
What happens if the PRO Act passes?
If the PRO Act becomes law, Bingham worries that he and other gig workers could lose an important source of income.
Right off the bat, I could see … a good percentage of my income taking a big hit. Someone might come back and say, 'Well, you know what, that's only a small percentage of your income, it's fine.' I'm like, not really. Not only do I lose that income, but I lose that safety net, that freedom, that ability to move around.
What's more, Bingham adds, many people who rely on their services — from delivery to ridesharing — would be hurt by the PRO Act. These are services used by many Americans, regardless of income.
[This is] about being able to have all those [goods] and services available to the common person. To the person — whether you're rich, poor, middle class — you have all these opportunities, and what we thought was an awesome service or a radical idea 10 years ago is normal day-to-day practice.
The PRO Act would put these services in jeopardy, he concludes.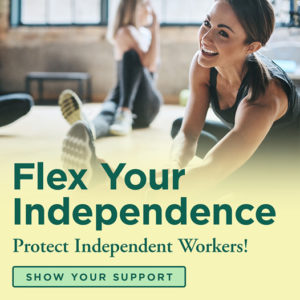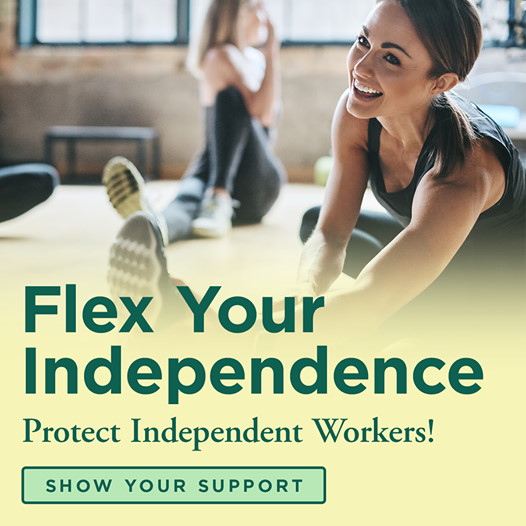 There's a lot at stake for gig workers if the PRO Act is signed into law — but you can help. Celebrate their work and defend their freedom and flexibility from threats like the PRO Act through the Flex Your Independence campaign.