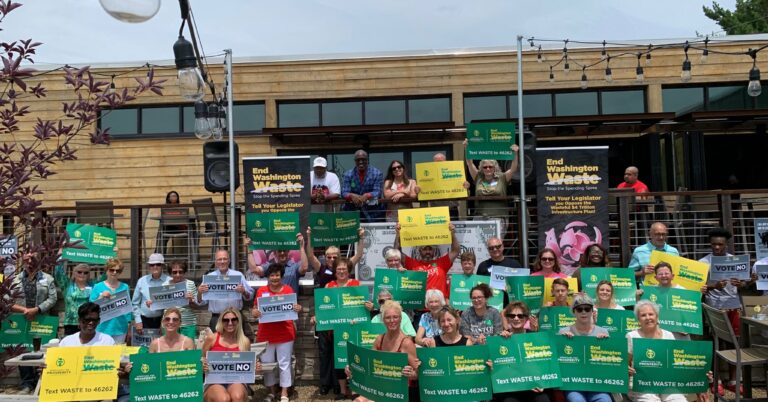 AFP's 'End Washington Waste: Stop the Spending Spree' hits 1.5 million letter mark

The White House has launched a summertime effort to advance its $4 trillion infrastructure tax and spending package, but through Americans for Prosperity's "End Washington Waste: Stop the Spending Spree" campaign, Americans have made it clear they oppose the president's plan.
Concerned citizens have sent more than 1 million letters to elected officials in Washington using AFP's iVolunteer portal.
That's more letters than have been generated by any other AFP grassroots initiative. Opposition comes from all 50 states and Puerto Rico.
Americans from every corner of the nation also have made more than 33,000 calls to lawmakers asking them to oppose the $2.75 trillion in tax increases that would finance the White House's non-infrastructure spending wish list.
They have attended 350 AFP events in more than 30 states and are coming out despite harsh summer elements. Concerned Georgians, for example, battled massive storms at one event to show their opposition to the president's plan.
These events, held in collaboration with local leaders and organizations, have attracted hundreds of individuals who have never been engaged in advocacy before.
Our teams have knocked on doors in target districts, held phone banks to drive awareness, delivered postcards signed by constituents to lawmakers' offices, and helped AFP activists place direct pressure on key lawmakers.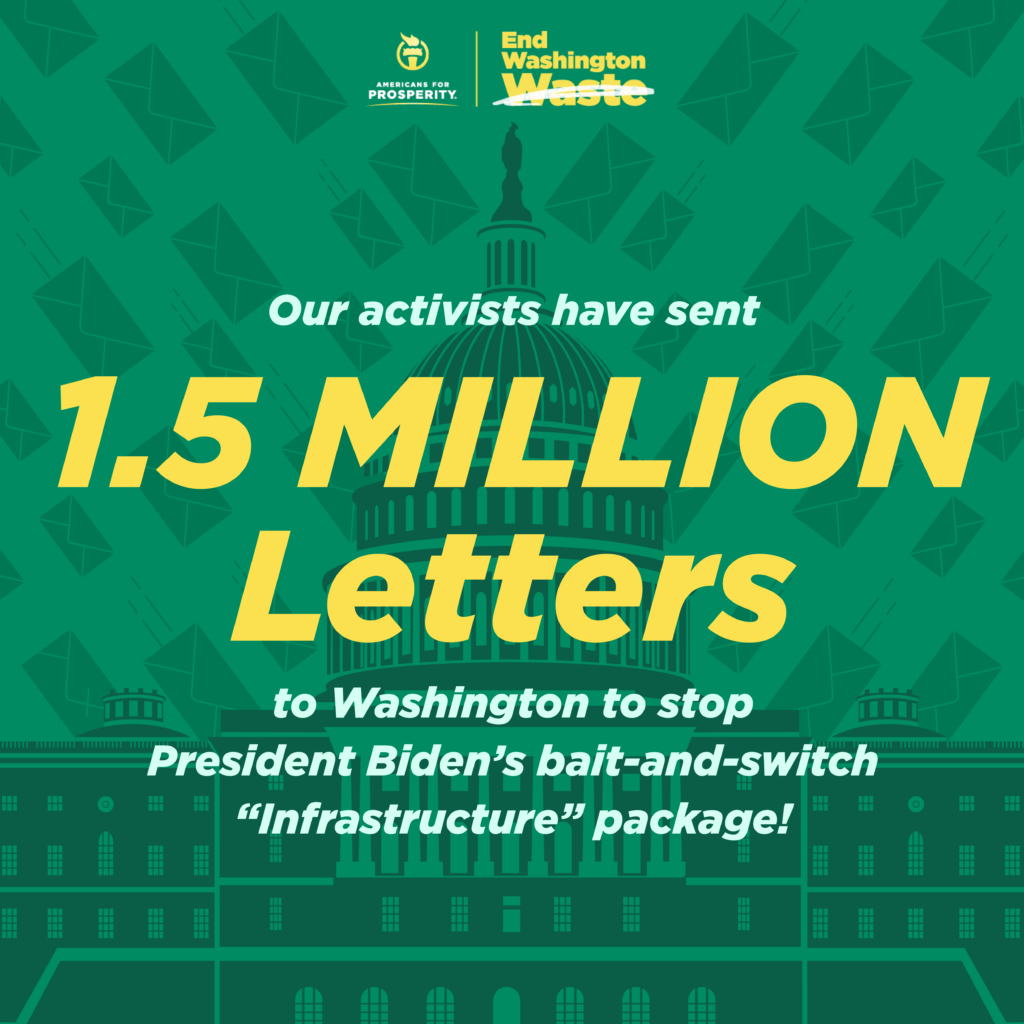 The pressure is working. Earlier this year, Speaker Nancy Pelosi declared an infrastructure bill would "absolutely be ready" by July 4. The bill hasn't materialized and competing factions within Congress can't agree on terms for a deal.
The White House says the president's $4 trillion plan would finance infrastructure improvements, but Americans understand most of this funding would go to initiatives that have nothing to do with physical infrastructure.
AFP staff and volunteers have made this point by traveling around their states to show what infrastructure is — and what it is not.
AFP offers a better path forward that will not saddle Americans with higher taxes and inflation.
To rebuild U.S. infrastructure, policymakers must:
Overhaul the regulatory and permitting system to make it easier to build.
Eliminate costly and unfair labor restrictions.
Preserve federal infrastructure dollars for targeted construction projects of a national priority and end the use of gas tax revenue for non-highway projects.
Unleash private investment.
Return responsibility to the states wherever possible.
Concerned about Washington's infrastructure spending spree? Send a letter directly to your representatives in Congress. To get in touch with your member of Congress, call the U.S. Capitol switchboard at (202) 224-3121.

This post was updated on August 12, 2021 to reflect the number of letters AFP activists have sent to Washington to stop President Biden's bait-and-switch "infrastructure package."