Please select your state
so that we can show you the most relevant content.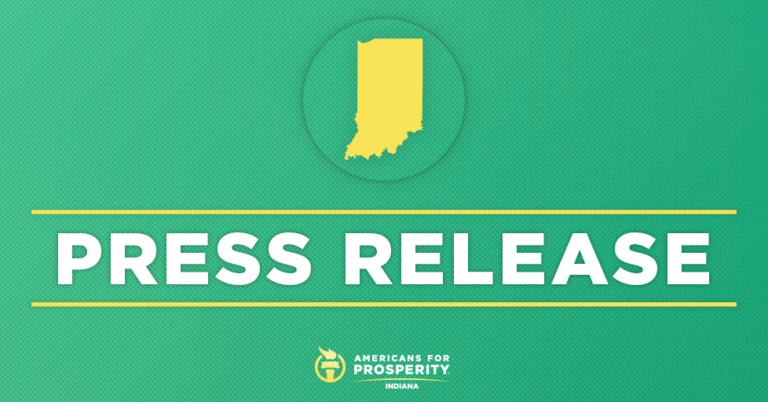 Criminal Justice Reform Will Help Increase Trust Between Law Enforcement and Communities
INDIANAPOLIS, IN – Americans for Prosperity-Indiana (AFP-IN) today urged lawmakers to support HB 1006, a bill that would institute de-escalation training for law enforcement and other policing reforms.
AFP-IN State Director Michael Chartier testified before the Senate Corrections and Criminal Law Committee today. Below are excerpts from Chartier's testimony:
"We believe that an effective criminal justice system protects people and preserves public safety, respects human dignity, restores victims, removes barriers to opportunity for people who have earned a second chance and ensures equal justice for all under the law.

To that end, we rise in support of HB 1006. We believe this is an excellent step toward bridging the gap between law enforcement and citizens. Policing practices must build community trust and foster collaboration in order to protect public safety. That trust grows when law enforcement focuses resources on preventing and solving serious crime – and these reforms are a needed step that law enforcement retain the tools to do so.

This bill recognizes that good policing and protecting public safety aren't mutually exclusive and seeks to improve policing while ensuring our communities are safe.

We would like to thank all the sponsors and co-sponsors and everyone who worked on this bill, and we urge its speedy passage."
Background:
Americans for Prosperity has been at the forefront of advocating for criminal justice reform at the state and federal level. In 2018, AFP worked with legislators and other stakeholders in passing the historic First Step Act, which instituted a number of reforms that helps transforms the lives of many incarcerated people who have earned a second chance.
© 2023 AMERICANS FOR PROSPERITY. ALL RIGHTS RESERVED. | PRIVACY POLICY