Please select your state
so that we can show you the most relevant content.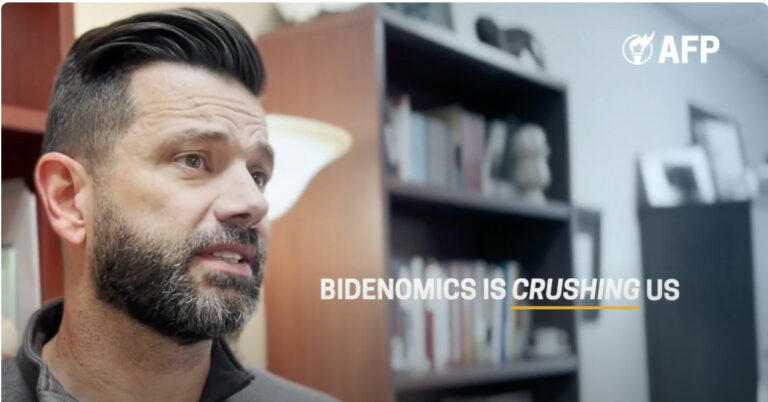 New ad asks classic question: "Are you better off today than you were before?"
Are you better off today than you were before?
If you're not, you're not alone.  
For most Americans, the answer is "no." 69% think our nation is doing badly.  
At Americans for Prosperity, we hear these sentiments every day:  
"Bidenomics is crushing us." 
"I can't keep up with the rising costs of everything." 
"This country is on the wrong track." 
We can do better. Our best days are not behind us.  
But if we're to improve things, we need to focus on solving the issues that matter most:  
Reducing wasteful spending and holding lawmakers accountable for their spending decisions 
Removing energy restrictions and unleashing energy abundance to lower high energy costs 
Eliminating barriers to good jobs and empowering workers with the freedom and flexibility to do meaningful work 
We can tackle these problems — and reignite the American Dream — with new leadership and fresh ideas.  
Then, hopefully, all Americans can say they're better off than they were before.  
Tell us whether you're better off today than you were before.  
© 2023 AMERICANS FOR PROSPERITY. ALL RIGHTS RESERVED. | PRIVACY POLICY