Please select your state
so that we can show you the most relevant content.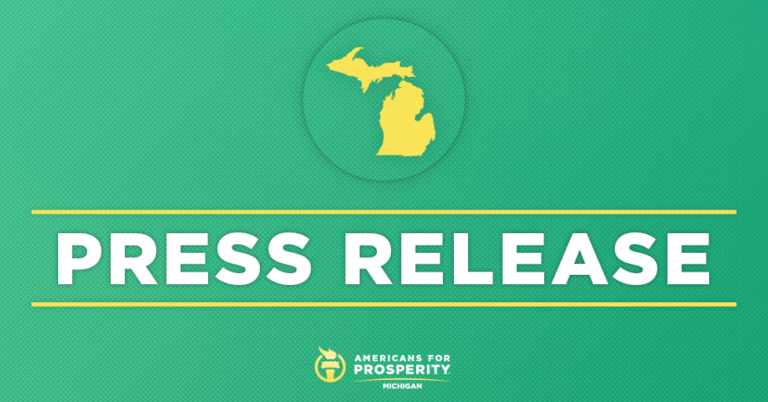 Americans for Prosperity-Michigan Responds to Gov. Gretchen Whitmer's State of the State
Americans for Prosperity-Michigan State director Annie Patnaude issued the following statement in response to Governor Gretchen Whitmer's State of the State address:
"Governor Whitmer is right: Michigan faces serious challenges on the road ahead. Unfortunately, top-down government-driven solutions are the wrong approach. We need to embrace freedom-minded solutions that empower individuals and job creators across our state. They are the key to driving long-term solutions to the economic challenges we face.
"Michigan has seen the dark days of economic decline before. And we know that education, tax and regulatory reforms helped bring our state back from rock bottom.
"This year we can also embrace bold reforms. A simpler, fairer, flatter tax system that doesn't dole out special tax breaks to a handful of politically well-connected corporations. Health care reforms that peel back bureaucratic regulations such as Certificate of Need. Education reforms that empower parents and students to choose their school and whether they need virtual, in-person or a hybrid approach.
"Freedom-minded solutions will put us on the road to economic recovery and smooth over potholes, not billions of dollars in debt that future generations of Michiganders will have to repay."
© 2023 AMERICANS FOR PROSPERITY. ALL RIGHTS RESERVED. | PRIVACY POLICY