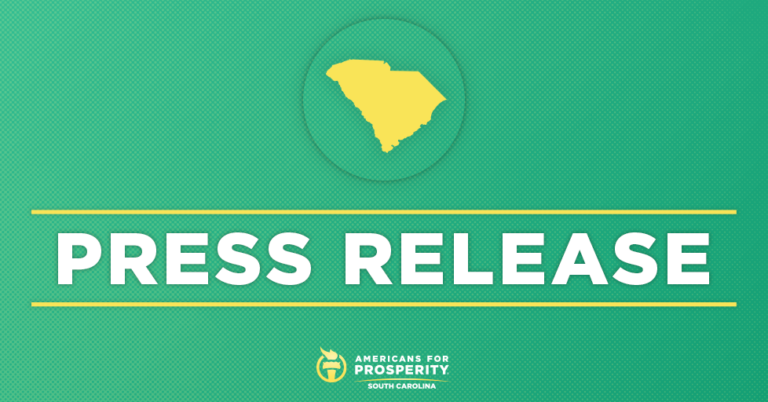 Americans for Prosperity Commends President Trump, Encourages More Work on Criminal Justice Reform
Grassroots group says more progress can be made on bipartisan issue
COLUMBIA, SC – Americans for Prosperity-South Carolina (AFP-SC) today commended President Trump on supporting criminal justice reform and encouraged the president, the Democratic presidential candidates, and state and federal lawmakers to build on the First Step Act. President Trump is speaking about criminal justice reform at the historically black Benedict College on Friday and most of the Democratic presidential candidates will be speaking on Saturday and Sunday.
Americans for Prosperity-South Carolina State Director Andrew Yates issued the following statement:
"For too long, our criminal justice system has unfairly treated the poor and disproportionately hurt communities of color. We have taken great steps toward reforming our broken criminal justice system and shifting to a much more effective smart-on-crime, soft-on-taxpayers approach. More can be done on criminal justice reform and we hope lawmakers, the president, and Democratic presidential candidates continue to make progress on this bipartisan issue.
"The First Step Act showed what is possible when we focus on removing barriers to opportunity and refrain from the partisanship and polarization that has come to characterize our political process. Our state should continue the work President Trump and federal lawmakers have done on common-sense criminal justice reforms that are making our communities safer and providing second chances to those who have paid their debts to society."
Background:
Americans for Prosperity has been at the forefront of advocating for criminal justice reforms at the state and federal level.
Last year, Americans for Prosperity-South Carolina thanked South Carolina Sens. Graham and Scott for their support of criminal justice reform, in particular their support of the FIRST STEP Act.
Americans for Prosperity is encouraging state lawmakers to re-introduce a sentencing reform bill, modeled after the First Step Act, that addresses our criminal justice system's overcriminalization and gives incarcerated individuals the tools they need to succeed once they re-enter society.