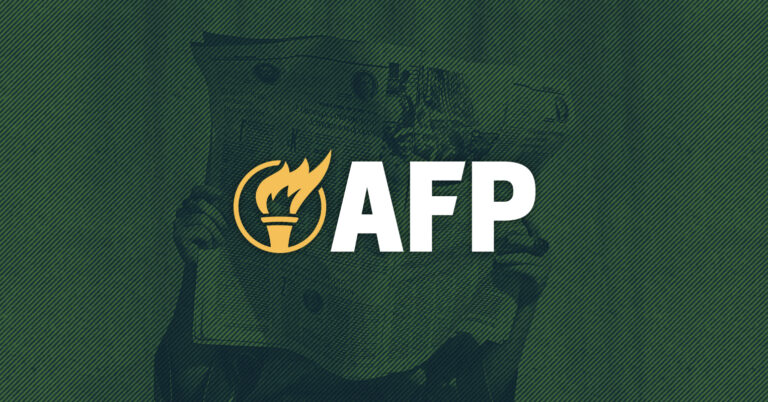 AFPF Obtains Over 400 Pages of Secretary Mayorkas Using Personal Email for Government Business
ARLINGTON, VA – Americans for Prosperity Foundation has obtained over 400 pages of emails showing DHS Secretary Alejandro Mayorkas using his personal email account and cell phone for official business. The records were acquired as part of AFPF's Freedom of Information Act (FOIA) request and lawsuit.
DHS policy on the use of non-DHS email accounts directs that "employees may not use non-DHS e-mail accounts to create or send e-mail records that constitute DHS records" unless there is an "emergency." Agency rules also require that DHS records be "removed from the non-[DHS] email account once the employee has ensured the capture of e-mail information."
The records show Mayorkas appears to comply with part of the DHS policy by forwarding numerous emails sent to his private email to his official account. In one email, Mayorkas told a DHS Senior Counselor who sent a work-related email to his private email to "[p]lease use my work e-mail." However, some of the emails also reflect other high-ranking DHS officials intentionally communicating with Mayorkas at his personal account, but with little obvious indication for the exigent circumstances that would justify deviating from accepted agency practice. The sheer volume of communications on his private email raises concerns about whether all messages were forwarded back to his DHS account.
The record production from DHS also raises serious questions about the lack of transparency by DHS. In many respects, these new records raise more questions than they answer. For example, DHS fully withheld 56 pages and significantly redacted over 200 others because they were too sensitive to release.
Given the seriousness of the proper preservation of federal records and the importance of public trust in DHS leadership complying with records-management directives, AFPF has sent a letter to the DHS Office of Inspector General requesting an investigation into the use of private email accounts for agency business at DHS.
This isn't the first time Mayorkas and the DHS have had issues with the use of private email.  Back in 2014, DHS banned the use of private-mail for personal use on agency computers, but granted waivers on a case-by-case basis to top leadership personnel, including then-Secretary Jeh Johnson and current secretary Mayorkas, who was then the head of US Citizenship and Immigration Services.
AFPF Policy Counsel Ryan Mulvey released the following statement:
"One of the ways executive branch officials evade FOIA is by using private email to conduct official business. Because private accounts are not generally subject to the FOIA, these unofficial channels of communication provide a sort of cloak of secrecy.

"There are serious concerns about whether or not Secretary Mayorkas fully complied with DHS policy and other applicable records-management laws, including the Federal Records Act. The records released by DHS also call into question the prudence of what is apparently accepted practice among high-ranking DHS officials, namely, sending agency business to the Secretary's private account. The track record of federal officials, especially at DHS, and the overall lack of transparency warrants further investigation by the DHS Inspector General. Today, AFPF sent a letter to the DHS IG to explore these matters."
AFPF originally discovered Secretary Alejandro Mayorkas' use of private email for official business after filing a separate FOIA request for records related to the formation of the Disinformation Governance Board, announced by the Biden administration last April.
Background and Documents
Read the first interim production from DHS (418 pages).
Read the Request for Investigation to the DHS Office of the Inspector General.
Read the press release and FOIA lawsuit.
Read AFPF's FOIA request.
Read AFPF's op-ed in the New York Post.