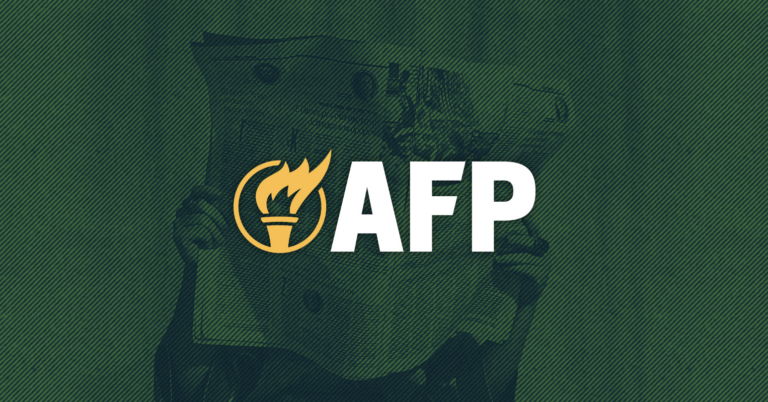 AFP: President's Drug Pricing Plan Would Lead to Drug Rationing, Fewer New Cures
"The president's plan is a government takeover of health care that would cause drug rationing," said Dean Clancy, the organization's senior health policy fellow.
Arlington, Va. – Today, Americans for Prosperity issued a statement on the Biden administration's newly unveiled plan to address the cost of prescription drugs.
Most notably, the plan would allow the federal government to dictate the price of new medications, which the nonpartisan Congressional Budget Office says would lead to fewer new drugs being developed. That, combined with a measure to spend billions more in taxpayer dollars on pharmaceutical innovation, would discourage and crowd out private sector research and development on new cures.
Recent polls – one conducted by the Kaiser Family Foundation and the other by YouGov on behalf of Americans for Prosperity – show that voters do not support government price controls when they learn that such a move would lead to drug shortages and less research and development of new drugs.
"The president's plan is a government takeover of health care that would cause drug rationing, give Washington more control over pharmaceutical innovation, and empower bureaucrats to second-guess doctors' clinical judgments," said Dean Clancy, Senior Health Policy Fellow at Americans for Prosperity. "The administration seems to be ignoring the fact that the only reason we have a chance of defeating the pandemic is because the private sector spent immense time and resources developing technology that led to the availability of multiple safe and effective vaccines. Congress should swiftly reject drug rationing and protect Americans' medicine cabinets through a personal health care option that cuts red tape, boosts competition, saves biotech jobs, and preserves American innovation."
Americans for Prosperity has launched multiple ad campaigns this year aimed at encouraging members of Congress to oppose draconian drug price controls and support a personal option for health care instead.
Earlier this year, Americans for Prosperity released its own plan to increase access to affordable medications without price controls. The plan features the following:
Faster Drug Approvals
More Generic Competition
Tax-Free Savings for All
Legal Drug Importation
Better Medicare Drug Coverage
Read more:
New Poll Shows Very Low Support for Drug Price Controls
Why drug price controls are still a bad idea for lawmakers to consider
Three things you didn't know about Washington's proposed drug price control bill
Health care leaders share why they think drug price controls don't work