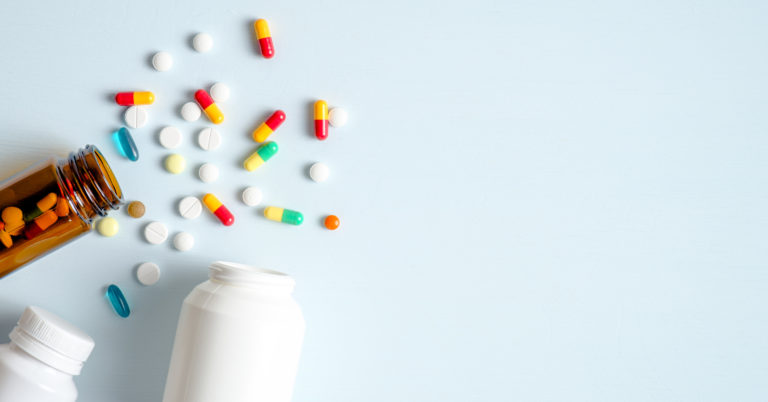 Three things you didn't know about Washington's proposed drug price control bill
Some lawmakers believe they have found a solution to high prescription drug prices. They claim that they can simply mandate lower drug prices into existence, and are considering legislation to do that.
Price controls have been tried throughout history but have never worked. Food, fuel, and yes, drug price controls have all been tried by many countries, and they have all resulted in reduced access to those goods, leaving people worse off.
Price fixing might "lower" prices, but the practice will prevent many people from purchasing the goods and services they need.
H.R. 3 is no different. It would:
Reduce the number of drugs and treatments Americans could access.
Lead to drug shortages and less innovation.
Make the U.S. less economically productive.
Read on to learn more about these consequences and what lawmakers should do to lower drug prices instead.
H.R. 3 would reduce the number of drugs and treatments Americans could access.
How do we know? Other countries have tried the same policy.
The results are never worth it.
While Americans have access to 100 percent of new medications used to treat respiratory disorders, Canadians can access only 55 percent.
While Americans can access 95 percent of new oncology drugs, Japan has access to only 51 percent.
Americans have access to 90 percent of new anti-infective and anti-viral medications, but Canadians have access to only 57 percent.
In total, Americans have their pick of 87 percent of all new drugs. Canadians can access only 48 percent. South Korea, with some of strictest price controls in the world, can access only 36 percent.
H.R. 3 would lead to drug shortages
According to a report from the White House Council of Economic Advisers, drug price caps would reduce pharmaceutical industry revenues by $500 billion to $1 trillion over a decade.
The problem? Drug companies would respond by cutting research and development spending by $75 billion to $200 billion over that period. That would result in 100 fewer drugs reaching the market, meaning that patients would have less access to lifesaving medical innovations.
In short, drug price controls would make Americans less healthy without much benefit.
The bill would make America less economically productive
Whatever savings could be produced by drug price controls would be dwarfed by the amount lost in economic productivity: Between $375 billion and $1 trillion.
One report found that H.R. 3 could result in the loss of 700,000 jobs, dealing a costly blow to those who produce our drugs, build our production plants, and finance these operations.
The innovation and productivity of our drug companies allowed us to combat the COVID-19 pandemic and bring vaccinations to all who want them.
H.R. 3 would leave us less prepared for the next health crisis by taking a sledgehammer to this industry.
There are better ways to lower drug costs
Among the better ways lawmakers could lower drug costs instead of passing H.R. 3:
Congress could encourage the Food and Drug Administration to approve generics and biosimilar drugs.
It could also lower barriers to the importation of drugs approved by advanced nations whose regulatory agencies we trust.
Congress should also pass legislation to give more Americans a personal option in their health care.
Lawmakers could expand tax-free health savings accounts to allow more people to save for medical expenses and even directly fund HSAs for those in need.
Lawmakers could also expand health care options through association health plans.
H.R. 3 would kill American jobs and hurt patients. We've seen the results of similar policies across the world. And we know there are better ways to improve care.
Tell lawmakers: Reject H.R. 3 and all similar plans to implement price controls. Americans deserve a personal option in their health care.