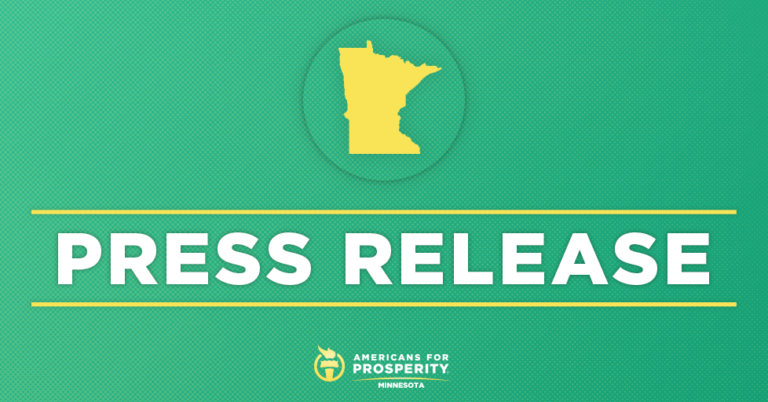 AFP-Minnesota Joins Broad Coalition Calling for Gov. Walz to Protect Vulnerable Population Amid COVID-19 Pandemic
Apr 15, 2020 by AFP
ST. PAUL, Minn. – Americans for Prosperity-Minnesota (AFP-MN) joined a coalition providing recommendations to Governor Walz which would guarantee that every Minnesotan associated with the criminal justice system, including the incarcerated, police, prosecutors, judges, and correctional officers receive adequate protection from the spread of COVID-19.
AFP-MN State Director Jason Flohrs issued the following statement.
"COVID-19 is indiscriminate in who it affects. We know our lawmakers have many difficult decisions to make in this uncertain time, but we encourage them to act with compassion for every Minnesotan.
"Adequate social distancing is nearly impossible in our jails and prisons. This makes incarcerated individuals and prison staff at greater risk of exposure. We were proud to join a coalition encouraging Governor Walz to take swift and targeted action to protect incarcerated individuals, which will protect correctional staff and our communities by extension."
The letter was signed by a broad coalition of groups including Prison Fellowship, Justice Action Network, REFORM Alliance, Brennan Center, Faith and Freedom Coalition, and the American Conservative Union.
Background: