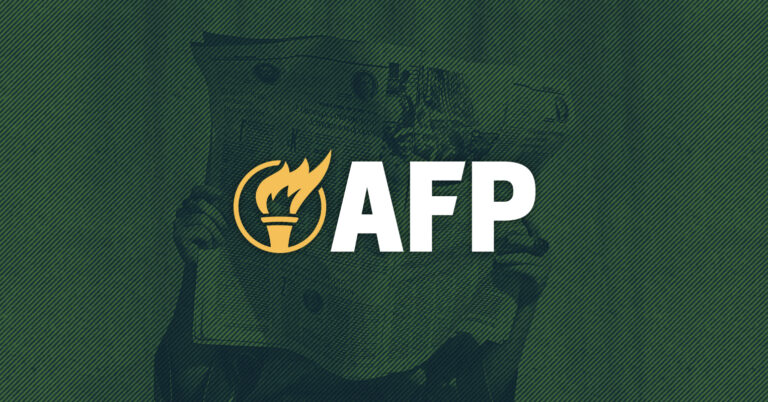 AFP Launches Effort Thanking Senators for Voting to Confirm Justice Barrett
Arlington, Va. – Americans for Prosperity (AFP) today announced an ad campaign thanking all senators who voted to confirm Justice Amy Coney Barrett to the Supreme Court. The campaign includes targeted digital ads and full-page newspaper ads. The newspaper ads began running today in outlets across the country.
AFP helped lead the charge of mobilizing support for Justice Barrett, with grassroots activists making or sending more than 750,000 phone calls and letters to their senators urging them to confirm Justice Barrett.
Click here to view an example newspaper ad
Click here to view an example digital ad
Casey Mattox, AFP's Vice President for Legal and Judicial Strategy, issued the following statement:
"Justice Amy Coney Barrett's confirmation to the Supreme Court will help defend the rule of law and every American's constitutional liberties. Our activists made their voices heard loud and clear with Americans making or sending over 750,000 calls and letters to urge their senators to vote for this exceptional nominee for the high court. We thank those senators who listened to their constituents and voted to confirm Justice Barrett. We encourage them to continue supporting constitutionalist judges."
Background:
At the outset of Justice Amy Coney Barrett's nomination, Americans for Prosperity launched a full-scale national campaign to mobilize its permanent grassroots infrastructure and empower its activists to support Justice Amy Coney Barrett's confirmation to the high court.
AFP also set up a unique web page that empowered activists to share their support of Justice Barrett with their senators, and the group's state leaders have taken the conversation directly to the grassroots by talking to members of their communities, writing op-eds in local newspapers, and hitting the airwaves. The group has also hosted 10 live videoconferences for the grassroots to hear directly from their senators and state attorneys general, and spearheaded a coalition letter of more than 200 leaders from national and state groups urging senators to confirm Justice Barrett.
Resources:
Press Releases:
AFP Calls on President to Nominate Constitutionalist to U.S. Supreme Court (9/21/20)
AFP Mounts Full Scale Campaign to Confirm Judge Amy Coney Barrett (9/26/20)
AFP, Broad Coalition Sign Letter Urging Senators to Support Judge Amy Coney Barrett's Supreme Court Confirmation (10/8/20)
AFP Commends Senate Judiciary Committee for Advancing Barrett Nomination (10/22/20)
AFP Statement on the Senate Confirmation of Justice Amy Coney Barrett (10/26/20)
National OpEds:
National Review Online: The Supreme Court Needs a Justice Who Puts the Constitution First (9/21/20)
The Hill: Supporting judges who support the Constitution, not policy outcomes (10/12/20)
Newsweek: Packing the Court Risks Destroying its Legitimacy | Opinion (10/26/20)
State OpEds:
Fairbanks Daily News-Miner (Alaska): Sen. Murkowski should support Judge Amy Coney Barrett (10/11/20)
Wheeling News-Register (West Virginia): Manchin Should Vote to Confirm Judge Barrett (10/10/20)
Deseret News (Utah): Romney was right to move ahead on Court nominee. Now he should vote to confirm her
The Gazette (Iowa): Iowa plays outsized role in Supreme Court confirmation hearing (10/20/20)
Colorado Politics (Colorado): Vote to confirm this 'exemplary nominee' (10/15/20)
Alabama Today (Alabama): Senator Doug Jones is wrong to oppose Amy Coney Barrett (10/16/20)