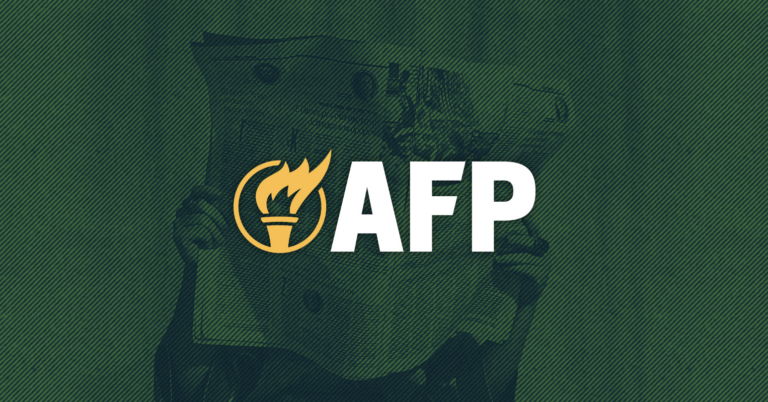 AFP Launches Campaign to Stop Senator Sanders' Health Care Heist, Promote Personal Option
Seven-figure effort targets over a dozen members of Congress; includes ads, events, mail, and more
Arlington, Va. – Today, Americans for Prosperity announced the launch of a new campaign aimed at protecting individuals and families from the government takeover of health care included in Senator Bernie Sanders' $3.5 trillion so-called "infrastructure" bill. The legislation, most of which has nothing at all to do with improving roads and bridges, would funnel more than half a trillion dollars into putting Washington more in control of Americans' health care.
The campaign will feature digital and radio ads, mail, phone calls to lawmakers' offices, townhall events, and direct outreach to lawmakers from both parties. AFP, which has permanent grassroots staff and activists in 35 states, will educate Americans about the harmful impacts the bill will have on health care, and drive people to a digital action page where they can tell their lawmaker to oppose this government takeover.
AFP will target districts represented by the following members of Congress: Rep. Cindy Axne (IA-03), Rep. Carolyn Bourdeaux (GA-07), Rep. Angie Craig (MN-02), Rep. Lizzie Fletcher (TX-07), Rep. Andy Kim (NJ-03), Rep. Ron Kind (WI-03), Rep. Ann Kirkpatrick (AZ-02), Rep. Elaine Luria (VA-02), Rep. Tom Malinowski (NJ-07), Rep. Stephanie Murphy (FL-07), Rep. Chris Pappas (NH-01), Rep. Elissa Slotkin (MI-08), Rep. Abigail Spanberger (VA-07).
Click here to view a sample ad.
"Lawmakers need to wake up and understand that Sen. Sanders and his allies are using the guise of infrastructure to plot the biggest expansion of government-run health care in over a decade," said Tim Phillips, President of Americans for Prosperity. "If members of Congress don't take this government health care takeover seriously, America will be one step closer to a single payer system that forces patients to give up the health care they like and saddles future generations with trillions in new debt. Principled lawmakers on both sides should roundly reject Sen. Sanders' health care heist and instead work to give Americans a personal option that fixes what's broken with health care while keeping what works for millions of individuals and families."
The new campaign builds on AFP's efforts this year to mobilize Americans against H.R. 3, a bill that would allow Washington to tell patients which medications they can take. Activists from around the country have placed more than 12,000 calls and sent nearly 5,000 emails urging lawmakers to oppose the bill, which Sen. Sanders and others are pushing to include in the $3.5 trillion spending bill.
As it has done for nearly a year, AFP will continue rallying Americans around the personal option, a set of sensible reforms that increase access to affordable health care without relying on more government spending or tax hikes. The personal option is aimed at fixing what's broken in the health care system while keeping what works. A recent poll conducted for AFP by Public Opinion Strategies found that a majority of voters favor this approach to health care reform over a complete government overhaul of the system.