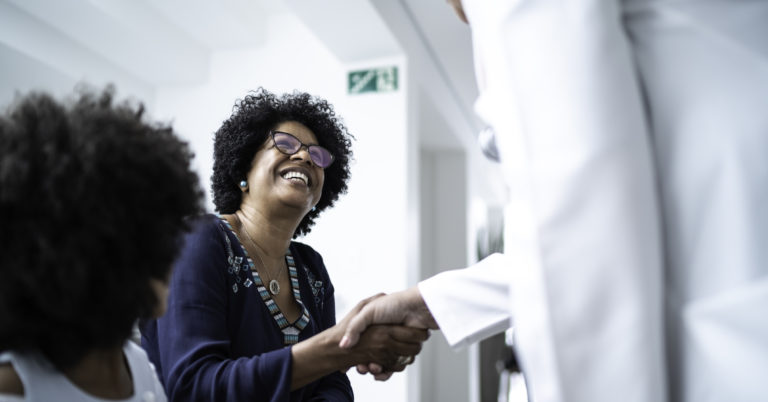 New survey shows voters want more choice and control over their health care
Americans for Prosperity today released key findings of a national survey on health care measuring voters' attitudes on:
Single payer health care, what supporters call "Medicare for All."
A government-run health care plan to compete with private plans on the Affordable Care Act exchanges, what supporters call the "public option."
A personal option, a set of sensible health care reforms that focus on giving Americans more choice and control over their own health care decisions.
Read key findings of the memo survey results
The survey reveals there is not a large appetite among the U.S. electorate for a systemic overhaul of the health care system, no matter how the question is asked.
Although voters slightly lean toward believing the health care system is not meeting the needs of most Americans, they strongly (70 percent) believe the health care system is meeting the needs of themselves and their families.
A majority of voters (53 percent) believe we should keep what works and fix what is broken rather than trying to overhaul the health care system with a one-size-fits-all government plan (16 percent) or even a government-run health care option offered alongside private insurance (16 percent).
Furthermore, just 31 percent say there should be more government control of the health care system, while 69 percent say there should be less control (42 percent) or the same level of control as there is now (27percent).
A personal option for health care is extremely popular, particularly when matched up against both "Medicare for All" and the "public option."
The specific elements of the personal option also enjoy broad, bipartisan support, particularly tax-free Health Savings Accounts and Health Reimbursement Arrangements, both of which garner the approval of nine-in-ten voters.
The survey also shows that women, who make the vast majority of family health care decisions, are very supportive of a personal option. In fact, without any prior knowledge, women prefer a personal option over the public option by 14 points and over "Medicare for All" by 16 points.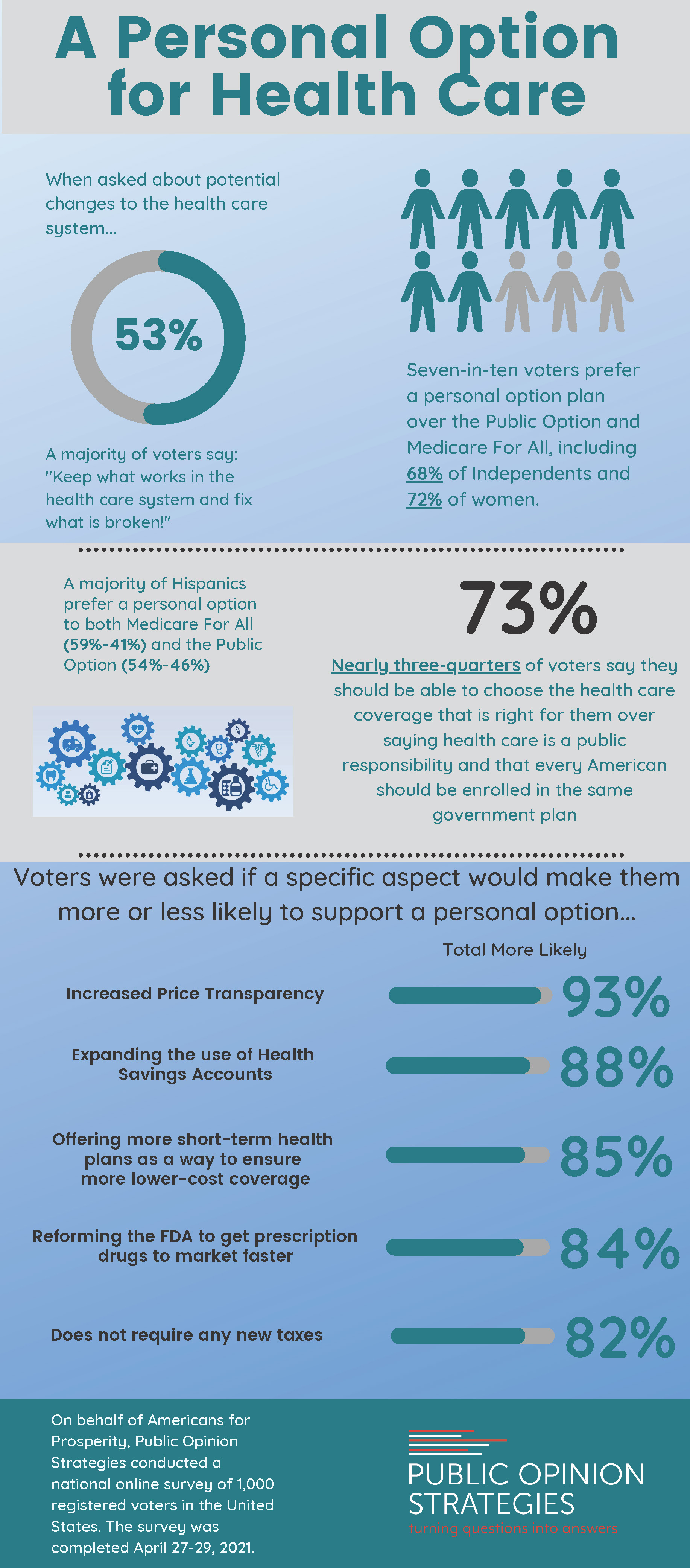 Pollsters Glen Bolger and Jarrett Lewis sum up the survey this way:
Voters love the personal option. They prefer it over both Medicare for All and the Public Option by roughly 40 points. Republicans and Independents strongly prefer a personal option to the two government plans, though even Democrats currently lean towards preferring a personal option. Voters strongly favor the plan's many attributes that would help make our health care system more accessible, more affordable, and easier to navigate. Perhaps most of all, voters are attracted to the idea of protecting (and in some cases regaining) choice and control over their own health care.
The national online survey of 1,000 registered voters was conducted by Public Opinion Strategies from April 27-29, 2021. Results from the survey have a credibility interval of +3.53 percentage points.
Read the full survey results, and download the executive summary slide deck.