Please select your state
so that we can show you the most relevant content.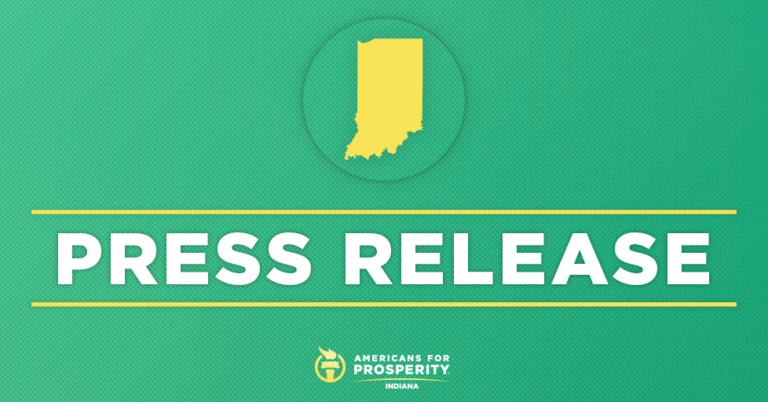 AFP-IN Urges Indiana Congressional Delegation to Oppose Infrastructure Proposals
INDIANAPOLIS, IN – Americans for Prosperity-Indiana (AFP-IN) today urged the Indiana congressional delegation to oppose so-called infrastructure proposals making their way through Congress.
As lawmakers continue to debate the so-called Bipartisan Infrastructure Framework and Sen. Bernie Sanders' $3.5 trillion reconciliation "infrastructure" proposal, Indiana's congressional delegation will be key in ensuring taxpayers and families aren't faced with trillions of dollars of more spending on partisan items paid for by historic tax increases.
AFP Regional Director Ryan Black issued the following statement:
"For years now, Hoosiers have shouldered higher taxes in an effort to improve and repair our roads and bridges. Thoughtlessly throwing more money at this issue, in a misguided attempt at "bi-partisanship", simply increases the burden on generations of Hoosiers and misses the larger regulatory problems that plague infrastructure maintenance and improvement.

"It's disappointing some members of our congressional delegation support continuing Washington's spending addiction and the $1.2 trillion proposal that is a down payment on Senator Sanders' wasteful $3.5 trillion partisan package. We thank Senator Braun for showing there is still some support for fiscal responsibility and refusing to pile on more debt for Hoosier taxpayers and families. Legislators should listen to Hoosiers and oppose both infrastructure proposals and the trillions in wasteful spending they contain."
Background:
Earlier this year, AFP launched a seven-figure campaign, called "End Washington Waste: Stop the Spending Spree," that connects Americans with the harms of the proposal while leveraging the full weight of the grassroots group's capabilities to drive opposition to President Biden's $4 trillion infrastructure proposal.
So far, AFP's efforts have generated more than 1 million letters to federal lawmakers. That number surpasses any other grassroots advocacy campaign in AFP history. More than 33,000 people have called their congressional offices, too.
© 2023 AMERICANS FOR PROSPERITY. ALL RIGHTS RESERVED. | PRIVACY POLICY