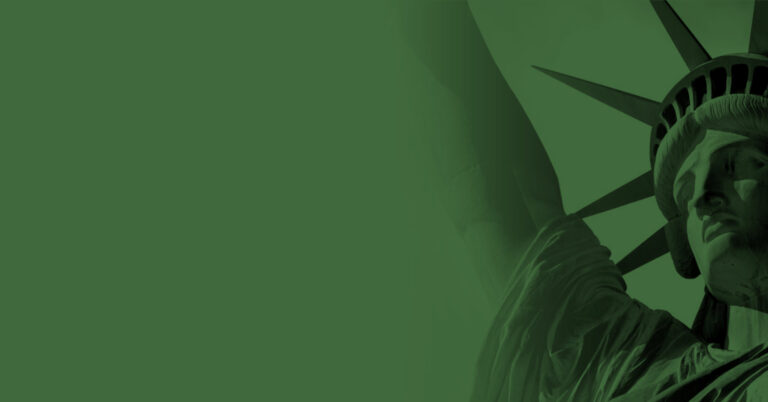 AFP Foundation gets CMS to release state-level Medicaid improper payment data after years of stonewalling
Newly released data shows which states are contributing most to Medicaid's burgeoning improper payment rate of more than 20%
Arlington, Va. — Thanks to an Americans for Prosperity Foundation ("AFPF") Freedom of Information Act (FOIA) lawsuit, the Centers for Medicare and Medicaid Services (CMS) last week publicly released — for the first time ever — state-specific Medicaid improper payment rates going back to 2012. The agency had been ignoring multiple congressional requests for the data that were made in recent years.
The revelation comes amid skyrocketing improper payment rates within the Medicaid program. CMS defines improper payments as payments "that did not meet statutory, regulatory, administrative, or other legally applicable requirements." CMS publishes an annual national estimated improper payment rate for Medicaid, but has not previously released the state-level data that is blended to create the national rate.
The widespread interest in the state data stems from the staggering number of estimated improper payments under Medicaid: CMS' fiscal year 2020 report estimated more than 1 in every 5 dollars spent on Medicaid was an improper payment – approximately $86 billion total. For comparison, the improper payment rate in 2013, pre-Obamacare's Medicaid expansion, was just under 6% for a total of $24 billion. While CMS cautions against using the data to make state comparisons, the highest state rates can help explain why the national rate is surging.
Data produced in response to AFPF's FOIA from 2019 and 2021, the two most recent years available (data from 2018 and 2020 was not provided), shows that the states with the five highest improper payment rates are:
2019
44.3% – Ohio
43.8% – Connecticut
39.8% – Idaho
37.3% – Illinois
34.0% – Arkansas
2021
38.3% – Hawaii
36.2% – District of Columbia
34.8% – Alaska
28.8% – Indiana
25.8% – Nevada
"Our FOIA lawsuit forced CMS to release years of state-level data they have withheld despite numerous requests from congressional stakeholders," said Kevin Schmidt, Director of Investigations at Americans for Prosperity Foundation. "Finally opening the books of state-level improper payments is critical to ensuring CMS and states are protecting American taxpayers and Medicaid's long term fiscal stability."
Get the inside story of how AFP Foundation's investigation got CMS to release the data.
It is unclear why CMS refused to publish this data previously. CMS stonewalled or gave incomplete responses to multiple congressional requests for this data including a March 2019 letter from Senators Pat Toomey and Chuck Grassley and a December 2020 letter from Senator Ron Johnson and others. Following AFPF's FOIA request and lawsuit, minority members on the House Oversight Committee and Senate Finance Committee sent their own letters to CMS asking for the data.
Government watchdogs have long warned about the integrity issues of the Medicaid program. Since 2003, the Government Accountability Office ("GAO") has included the Medicaid program on its "High-Risk List." GAO noted in December 2020 that "89 of our more than 300 recommendations for Medicaid remain open, and several major steps remain to improve program integrity."  Since 2018, the Department of Health and Human Services Office of Inspector General has released 14 state audits highlighting improper payments under Medicaid due to failing to maintain proper documentation, failure to verify income eligibility, misclassifying individuals into the newly eligible category, and data errors.
The Social Security Act requires CMS to recover improper Medicaid payments greater than three percent. Despite this statutory obligation, CMS relaxed its regulations regarding recovery efforts for improper payments in 2017, thereby making it easier for states to allow improper payment rates over the allowable three percent threshold.  It is unclear what, if any, actions CMS is taking to recoup improper payments as required by statute.
AFPF's FOIA lawsuit against CMS is ongoing, and AFPF is due more records related to efforts by CMS to recover improper payments, as well as internal e-mail communications about the state data and recovery efforts.
The following is a list of data CMS produced in response to AFPF's FOIA complaint:
About Americans for Prosperity Foundation
Americans for Prosperity Foundation (AFPF) works in communities and alongside partners to provide educational programs and resources on the toughest issues facing our country, including free markets, civil liberties, immigration reform, and constitutionally limited government. For more information, please visit AmericansForProsperityFoundation.org.