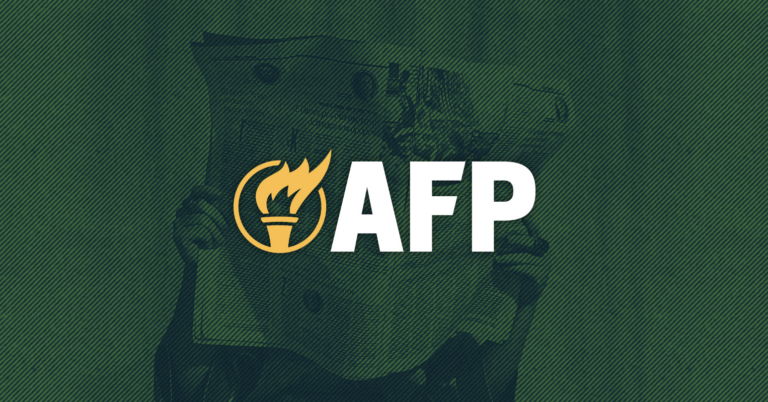 CMS Sued Over $143 Billion in Medicaid Overpayments
Freedom of Information Act complaint aimed at uncovering roots of wasteful spending
Arlington, Va. – Today, Americans for Prosperity Foundation, a sister organization of Americans for Prosperity, announced a new lawsuit against the U.S. Centers for Medicare and Medicaid Services (CMS). The Freedom of Information Act (FOIA) complaint is aimed at uncovering information regarding $143 billion worth of Medicaid overpayments the agency made in fiscal years 2019 and 2020.
According to CMS reports, the Medicaid overpayment rate ballooned from 9% in 2018 to 21% in 2020. Yet, to date, CMS has released neither improper payment rates by state nor full evidence of its attempts to recover improper payments. And CMS has stonewalled or given incomplete responses to congressional requests for these records found in a March 2019 letter from Senators Pat Toomey and Chuck Grassley and a December 2020 letter from Senator Ron Johnson and others.
AFPF's lawsuit comes after CMS failed to respond to the organization's May 5, 2021 Freedom of Information Act request for records showing:
CMS's efforts to recover $143 billion in improper Medicaid payments combined in 2019 and 2020.
Data showing improper payments rates by state, and
Internal communications on these issues
"Failing to recover $143 billion in improper Medicaid payments is an affront to hard-working American taxpayers and a threat to Medicaid's long term fiscal stability," said Dean Clancy, Senior Health Fellow at Americans for Prosperity. "More transparency and accountability is needed to ensure that CMS manages Medicaid responsibly."
The Social Security Act requires CMS to recover improper Medicaid payments greater than three percent. Despite this statutory obligation, CMS relaxed its regulations regarding recovery efforts for improper payments in 2017, thereby making it easier for states to allow improper payment rates over the allowable three percent threshold.
Since 2003, the Government Accountability Office ("GAO") has included the Medicaid program on its "High-Risk List." GAO noted in December 2020 that "89 of our more than 300 recommendations for Medicaid remain open, and several major steps remain to improve program integrity."
Yet despite all of this, both improper Medicaid payments and the improper Medicaid payment rate continue to rise, from 9% in 2018 to 21% last year.
Click here to view the complaint and click here to view the complaint exhibits.
About Americans for Prosperity Foundation
Americans for Prosperity Foundation (AFPF) works in communities and alongside partners to provide educational programs and resources on the toughest issues facing our country, including free markets, civil liberties, immigration reform, and constitutionally limited government. For more information, please visit AmericansForProsperityFoundation.org.
###