Please select your state
so that we can show you the most relevant content.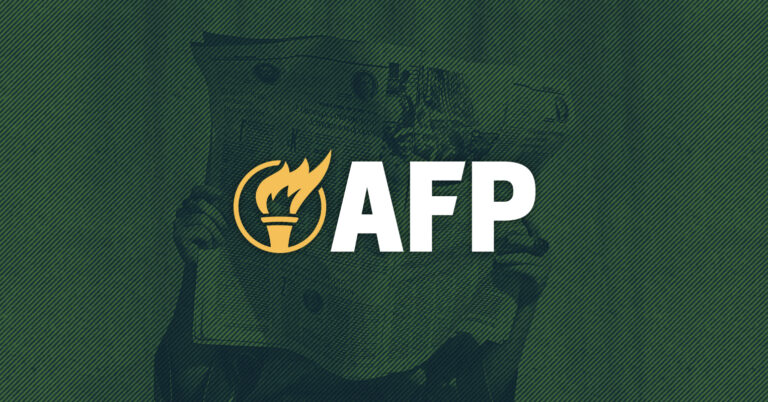 AFP-AZ Urges Sen. Sinema to Oppose Partisan Spending, Infrastructure Bills, Focus on Pro-Growth Policies
Phoenix, AZ – Following U.S. Senator Krysten Sinema's voicing her opposition to the $3.5 trillion reconciliation "infrastructure" proposal, Americans for Prosperity-Arizona (AFP-AZ) State Director Stephen Shadegg issued the following statement:
"Senator Sinema's concerns with spending an additional $3.5 trillion on a partisan wish list are well-founded. Washington's spending addiction needs to be reined in before we are saddled with more debt, higher taxes, and little, if anything, that actually improves infrastructure. But she shouldn't stop there and commit to opposing the $1.2 trillion so-called Bipartisan Infrastructure Framework, a down payment for Senator Sanders' massive 'infrastructure' spending spree.

"Arizonans know that the key to economic growth and opportunity takes the opposite approach of Congress and focuses on successful polices our state has been prioritizing – fiscal responsibility, a pro-growth tax code, and regulatory reforms that remove barriers for small businesses to thrive. We urge Senator Sinema to oppose both infrastructure proposals and the trillions in wasteful spending that come with them."
Background:
Earlier this year, AFP launched a seven-figure campaign, called "End Washington Waste: Stop the Spending Spree," that connects Americans with the harms of the proposal while leveraging the full weight of the grassroots group's capabilities to drive opposition to President Biden's $4 trillion infrastructure proposal.
So far, AFP's efforts have generated more than 1 million letters to federal lawmakers. That number surpasses any other grassroots advocacy campaign in AFP history. More than 33,000 people have called their congressional offices, too.
© 2023 AMERICANS FOR PROSPERITY. ALL RIGHTS RESERVED. | PRIVACY POLICY