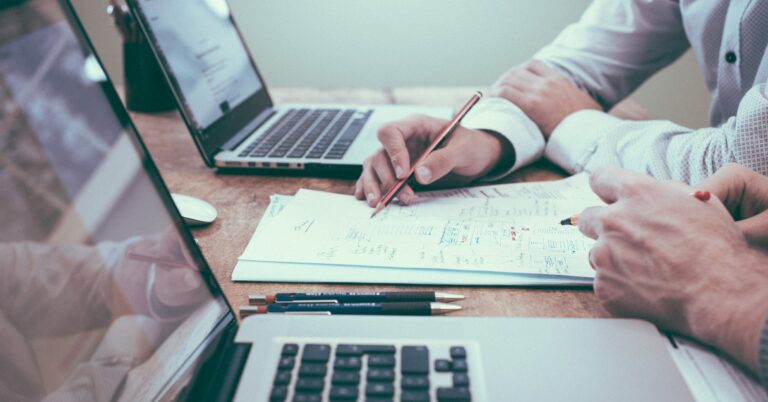 A modest proposal for fee reform
This article was authored by Allan Blutstein, director of FOIA operations at America Rising Corp., for Americans for Prosperity Foundation's Sunshine Week 2022 essay series on reforming FOIA.
When the Freedom of Information Act was amended in 1986 to create a three-tiered fee system, its purpose was undisputed: to recoup more FOIA processing costs from commercial requesters and to limit fees charged to the news media and noncommercial institutions.[1]
One of the bill's supporters, Senator Orrin Hatch, optimistically predicted that up to $60 million could be recovered from commercial requesters.[2] Today, however, the federal government spends hundreds of millions of dollars annually to process FOIA requests and appeals and it recovers less than 1 percent of those costs from fees paid by requesters.[3] In fiscal year 2020, for example, agencies spent $552,944,675 on nonlitigation FOIA activities and collected  only $2,113,456 in FOIA fees.[4]
Whether this deficit is a reasonable burden that all American taxpayers should bear is debatable. On the one hand, spending one-half billion dollars per year to support the country's "primary transparency mechanism" seems like a bargain compared to, say, the cost of the F-35 fighter plane program ($1.5 trillion for 171 planes) or 10 Nimitz-class aircraft carriers ($4.5 billion each).[5]
But unlike public goods such as national defense that confer indivisible public benefits, the use of FOIA does not necessarily promote public interests. Indeed, recent research suggests that FOIA is more often used to advance private interests, including financial gain by commercial requesters.[6] To promote fairness, Congress should renew its original effort to have commercial requesters pay all, or nearly all, the FOIA costs generated by their requests. Below are a few suggestions.
As an initial measure, Congress should repeal the statutory limitation on the assessment of search fees to a commercial requester when an agency misses a response deadline.[7] Before Congress first imposed fee limitations in 2007,[8] the risk of litigation was the only legal consequence for an agency that failed to comply with FOIA's time limits. The cost of litigation is, on balance, less likely to deter a commercial requester from filing a lawsuit than other requesters in the face of a delayed agency response. Thus, taxpayers should not be saddled with agency search costs generated by commercial requests when litigation is an adequate remedy.
Alternatively, Congress could extend an agency's initial response deadline for commercial requests beyond 20 business days. This would not only increase the time in which fees could be collected, it would allow agencies to prioritize more requests that advance the public interest. Illinois provides a useful model for Congress, as its response deadline for commercial requests is 21 business days, compared to five business days for non-commercial requests.[9]
To further promote tax fairness, agencies should also be mandated by statute to collect fees from commercial requesters in every instance in which the total fee exceeds the cost of routine collection and processing of the fee. Currently, the statute merely prohibits the collection of a fee "if the costs of routine collection and processing of the fee are likely to equal or exceed the amount of the fee,"[10] which allows agencies to forgo fees at their discretion.
The occurrence of lax fee collection by agencies appears to be more than theoretical. For example, in fiscal year 2013, the Food and Drug Administration collected only 1.3 percent of the approximate cost of processing commercial FOIA requests and completed 43 percent of commercial requests without charge.[11]
A more conspicuous example of laxity involves the Consumer Financial Protection Bureau, which amended its FOIA regulations in 2018 so as to waive all search and review fees if "the total search and review fees are less than $250."[12] The agency's rationale for this amendment was to reduce the "need to contact a FOIA requester concerning processing fees . . . and provide information to these requesters more quickly."[13] Perhaps CFPB deserves credit for publicly admitting that it does not enjoy communicating with requesters about fees, but the agency should be a better steward of taxpayer dollars.
Lastly, because agencies maintain a sizable number of records in electronic format, requesters of all categories should largely be able to avoid the per-page charges for the reproduction of paper documents. To recoup additional costs, agencies should be authorized to charge commercial requesters for the transmission of electronic files.[14]
This is not a novel idea. In Washington state, agencies may charge five cents for every four electronic files or attachments uploaded to email, cloud-based storage service, or other means.[15] Agencies also may charge 10 cents per gigabyte for the transmission of public records in an electronic format or for the use of agency equipment to send the records electronically.[16] Further, public bodies in Illinois may charge certain requesters by the volume of electronic records they receive.[17]
If implemented, these proposals would help shift a modest amount of FOIA costs from the general public to commercial requesters, who already profit financially from their requests. It is true that some commercial requesters could, in turn, make increased use of proxy requesters to evade fees.[18] That should not dissuade Congress from at least attempting to make FOIA fairer to taxpayers, both facially and in application.
Discover more thought-provoking ideas for reforming FOIA.
Mr. Blutstein is the Director of FOIA Operations at America Rising Corp., a Republican research firm. He formerly served as a FOIA attorney for the Department of Justice's Office of Information Privacy and the Department of the Treasury. In his spare time, Mr. Blutstein contributes to FOIA Advisor, a blog that tracks FOIA news and summarizes court decisions.
[1] See A.J Wagner, Essential or extravagant: Considering FOIA budgets, costs and fees, Gov't Info. Quarterly, Vol. 34, Issue 3, Sept. 2017, https://bit.ly/3Kg17Go (summarizing legislative history of 1986 amendments); Presidential Statement on Signing the Anti-Drug Abuse Act of 1986 (Oct. 27, 1986), https://bit.ly/3HNc40u.
[2] See A.J Wagner, supra note 1.
[3] The government also incurs considerable FOIA litigation costs ($42.8 million in FY 2020), but that subject is outside the scope of this proposal.
[4] The Department of Justice's summaries of annual FOIA reports indicate that agencies spent approximately $5.37 billion to process requests and appeals from FY 2009 through FY 2020, and that they have collected less than one percent of their non-litigation costs every year since FY 2015.  See U.S. Dep't of Justice, Office of Info. Policy, Reports, https://www.justice.gov/oip/reports-1.
[5] A.J Wagner, supra note 1 (analyzing annual FOIA reports of cabinet agencies from 1975 to 2015, comparing FOIA costs to other government expenditures, and arguing that funding should be earmarked for FOIA administration).
[6] See, e.g., Margaret B. Kwoka, Saving the Freedom of Information Act (2021) (discussing various groups of requesters who use FOIA and suggesting alternative means of records access); Margaret B. Kwoka, FOIA, Inc., 65 Duke L.J., 1361 (2016) (analyzing commercial requesting).
[7] See 5 U.S.C. (a)(4)(A)(viii)(I) (also limiting the assessment of search fees on "all other" requesters and duplication fees on news media and other favored fee requesters).
[8] OPEN Government Act of 2007, Pub. L. No. 110-175, 121 Stat. 2524; see also FOIA Improvement Act of 2016, Pub. L. No.  114-185, 130 Stat 538 (adding requirement of 5000 responsive pages for agencies to use "unusual circumstances" exception to fee limitation).
[9]  5 Ill.  Comp. Stat. 140/3.1
[10] 5 U.S.C. § 552(a)(4)(A)(iv)(I).
[11] See Kwoka, FOIA, Inc., supra note 6 at 1417.
[12] See 12 C.F.R. § 1070.22(d)(2).
[13]  Disclosure of Records and Information, 83 Fed. Reg. 46075, 46081 (Sept. 12, 2018).
[14] Extending such charges to non-commercial requesters might also discourage those requesters from submitting persistent or large-scale requests.
[15] Wash. Rev. Code § 42.56.12(2)(b)(iii).
[16] Id. § 42.56.12(2)(b)(iv).
[17] See 5 Ill. Comp. Stat. 140/6(a-5) (delineating fees based on volume of data for requests for electronic records deemed to be "voluminous," the definition of which exclude news media and non-profit, scientific, or academic organizations).
[18] See Kwoka, FOIA, Inc., supra note 6, at 1428.