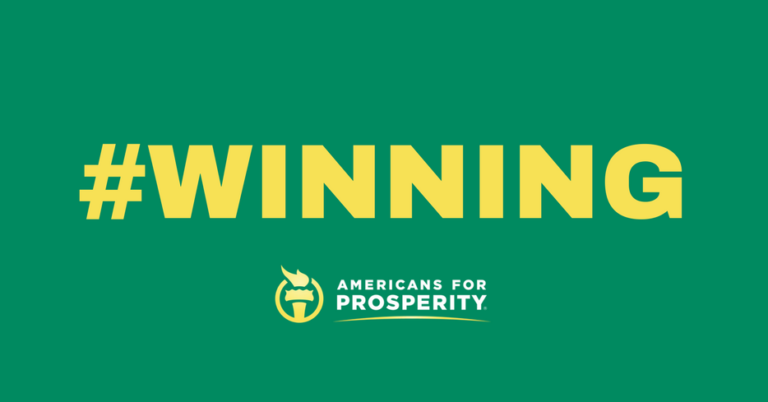 Win of the Week – San Juan County Chooses Right-to-Work for Worker Choice 
Your weekly round-up of the major wins making headlines thanks to AFP's grassroots activists across the country (August 6-10).
The Big W: San Juan County becomes the eighth New Mexico county to pass a right-to-work ordinance.
What it is: Right-to-work legislation gives workers the freedom to opt out of union dues.
Why it's important: In many states, workers are required to pay union dues – even if they do not want to be represented by that union. Workers should be allowed to decide whether they want union representation. Nobody should have to surrender a portion of their paycheck to a group by which they do not want to be represented. Right-to-work legislation is a step toward freedom of contract.
The grassroots impact: AFP-NM has been the most vocal advocate in the state for local governments to pass policies that empower New Mexico workers.
AFP-NM has been on a roll for the last few weeks, bringing excellent grassroots activism to several New Mexico counties to embrace right-to-work. In fact, AFP-NM has claimed the Win of the Week four times for their "New Jobs New Mexico" campaign — a grassroots, direct mail and digital effort to educate citizens on right-to-work — which they launched last September.
AFP-NM first rallied in Sandoval County in August 2017, which passed right-to-work the following January. AFP-NM then mobilized in Otero County, which passed right-to-work on April 12. Lincoln, Chaves and Eddy counties followed on May 15, May 21 and July 17, respectively.
Prosperity produced: San Juan's decision to join seven other New Mexico counties in embracing right-to-work will promote worker freedom, improve the business climate and create a better place to live, work and raise families.