Please select your state
so that we can show you the most relevant content.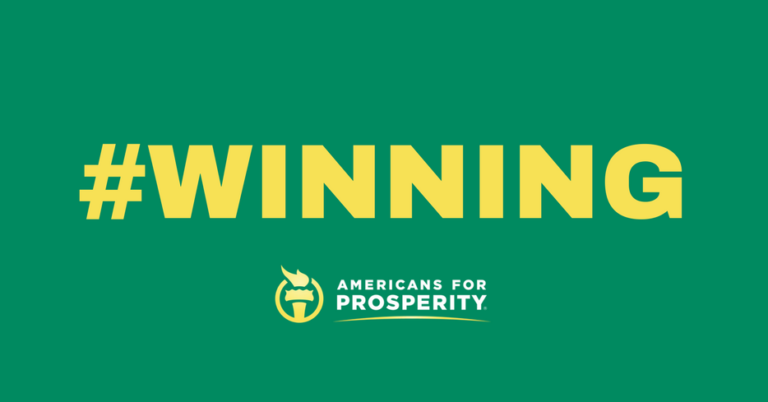 Win of the Week – Plug Pulled on OK Wind Catcher Project
The Big W: American Electric Power has canceled its Wind Catcher project, which was nothing but a corporate welfare scheme.
What it is: Oklahoma's so-called Wind Catcher project would have been the largest-ever wind farm in the United States, located in the Oklahoma panhandle. The $4.5 billion project was an attempt to take advantage of expiring federal tax credits and leave taxpayers to foot a big portion of the bill. Through its Oklahoma subsidiary, Public Service Company of Oklahoma, American Electric Power was trying to offload $1.36 billion onto Oklahomans by hiking rates.
Why it's important: Wind Catcher's termination is a win for ratepayers and taxpayers. Public Service Company of Oklahoma was unable to get away with its use of bad data and poor planning to take money from hard-working Americans.
The grassroots impact: More than 740 AFP-OK activists made more than 2,800 calls to residents and sent nearly 3,000 emails to the Oklahoma Corporation Commission, urging members to reject the Public Service Company of Oklahoma's request to use hard-earned ratepayer dollars to subsidize the Wind Catcher project.
Prosperity produced: Oklahoma ratepayers will be able to keep more of their money, now that they won't be subsidizing a poorly planned wind farm. This can make it easier for them to make ends meet or save for the things they need.
© 2023 AMERICANS FOR PROSPERITY. ALL RIGHTS RESERVED. | PRIVACY POLICY