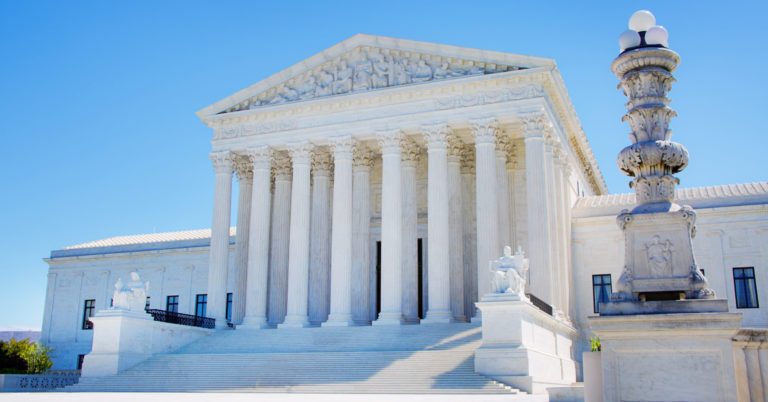 Why Senator Mitt Romney should vote to confirm Judge Amy Coney Barrett to the Supreme Court
On September 22, Senator Mitt Romney announced he would support a floor vote to consider the appointment of Judge Amy Coney Barrett to the Supreme Court. 
That's excellent news. 
She is extremely well-qualified to serve on our nation's highest court. In 2017, Senator Romney came to the same conclusion when he voted to confirm her to the U.S. Court of Appeals for the Seventh Circuit. 
He should vote to confirm her again. Judge Barrett would bring deep constitutional insight, professionalism, experience, and respect for the rule of law to the Court.  
In Senator Romney's words, "Amy Coney Barrett is a highly respected jurist with distinguished legal and academic credentials." 
Here's what Judge Barrett would bring to the Supreme Court. 
An impressive background 
Judge Barrett boasts an impressive educational and professional background. She received her J.D. from Notre Dame Law School in 1997. She served as executive editor of the Notre Dame Law Review and received the Hoynes Prize, the school's highest honor. 
 She graduated first in her class. Later, she went on to teach at Notre Dame from 2002 to 2017. 
Judge Barrett also has a wealth of professional experience. She clerked for Judge Laurence H. Silberman at the U.S. Court of Appeals for the District of Columbia Circuit and then for Justice Antonin Scalia at the Supreme Court.  
For nearly three years, she has served on the Seventh Circuit. 
Protection of our constitutional rights 
A judge who sees the Constitution as a pliable document is one who sees the rights it enshrines as pliable, too as well. That's why the Supreme Court needs a justice who will fairly interpret the letter of the law. 
"The basic insight of originalism is that the Constitution is a law and should be interpreted like one," Judge Barrett wrote in 2017 in response to "questions for the record" from Senator Dianne Feinstein. "Thus, where the meaning of text is ascertainable, a judge must apply it." 
Judge Barrett's judicial philosophy, originalism and textualism, requires that judges abide by the plain meaning of the law — not by what they might prefer the law to be. 
Professionalism and restraint 
All judges possess ideological preferences. The test is whether they leave those preferences behind when interpreting the law.  
"It's never appropriate for a judge to impose that judge's personal convictions, whether they arise from faith or anywhere else, on the law," Judge Barrett said during her 2017 confirmation hearing.  
Unfortunately, many lawmakers do not share her opinion. Already, before Judge Barrett's confirmation hearing, lawmakers have announced that they will not support her confirmation if she won't support their preferred policy outcomes. 
Of course, legislating isn't the job of a judge. It's the job of those lawmakers making demands on Judge Barrett. 
Tell Senator Romney to confirm Judge Barrett 
When Senator Romney met with Judge Barrett last week, he seemed impressed by her background and experience.  
"I enjoyed meeting Judge Barrett, and we had an informative, wide-ranging discussion about her impressive background and her judicial philosophy," a statement from Senator Romney read. 
Those were encouraging words and helped move the process forward.  
As the confirmation debate continues, tell Senator Romney: Vote to confirm Judge Amy Coney Barrett to the Supreme Court.