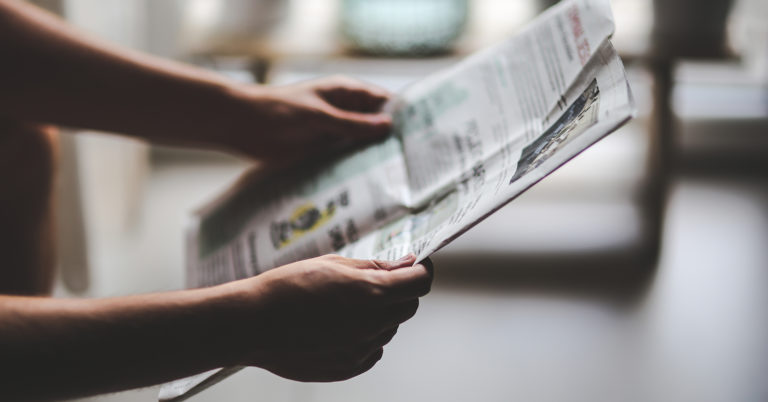 Virginia's Student Press Freedom bill bolsters the vital efforts of student journalists during the COVID-19 pandemic
A free and open press is a cornerstone of our republic, necessary to disseminate critical information and hold power to account. In the wake of the COVID-19 pandemic, the stakes of a free press come into even greater focus.
Americans are actively looking to remain informed and aware of developments in the fight against the coronavirus and what their government is doing in pursuit of that goal. (Viewership of the evening news on ABC, NBC, and CBS now ranks "among the top 10 most-watched programs in America.") Recognizing that need, the Virginia legislature passed the Student Press Freedom bill earlier this month, legislation aimed at affirming the rights and protecting the work of student journalists.
This law and its objective have long been supported by Americans for Prosperity-Virginia.
Student journalists across the country have kept themselves hard at work seeking out and reporting on stories important to them and their communities. In particular, their coverage — quite often produced from their homes — of COVID-19 developments has been indispensable.
The Washington Post has compiled some of their many important efforts.
The Daily Tar Heel, the University of North Carolina's paper, built an interactive map showing COVID-19 cases across the state. The Harvard Crimson wrote about the repercussions of the school's sudden closure for first-generation and low-income students. Ohio State University's Daily Lantern reported on international students grappling with where to go.
In some cases, student-run outlets were among the first to report infections connected to their universities. On Monday, the Eagle reported that a student living on campus had become American University's first confirmed case. On Tuesday, the Alligator appeared to break the news that four University of Florida students had tested positive for the virus.
"It really seems like all across the country, student journalists are rising to the occasion on covering something that's just unprecedented, and something that directly affects them," said Chuck Clark, a board member with the Associated Collegiate Press and director of student publications at Western Kentucky University.
In New York, high school and even middle school students are breaking news on the on the coronavirus, writing and publishing news on what could be the biggest story of their lives. Their schools may be shut down, but their critical work continues from home.
Virginia student journalists can continue efforts like these to bring news to their communities without concern of administrative censorship thanks to the efforts of state legislators. Policies like these put academic institutions in an even stronger position to repel censorship and equip the next generation of Americans with access to unfettered pursuit of truth through journalism.