Please select your state
so that we can show you the most relevant content.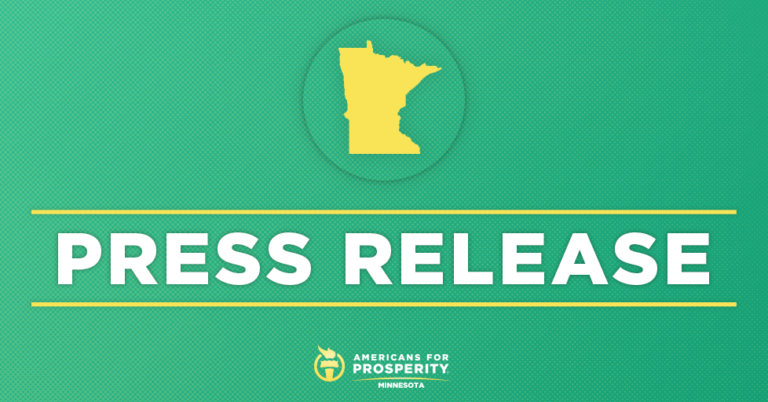 Transportation Bill Protects Taxpayers and Ensures Reliable Long-Term Funding
Grassroots group issues key vote in favor of transportation constitutional amendment bill   
St. Paul, MN – Americans for Prosperity-Minnesota (AFP-MN) today issued a key vote alert in support of HF4437, a bill that would place a question on the ballot asking voters to approve a constitutional amendment to dedicate transportation-related sales taxes to transportation projects. If the Legislature passes the bill, the issue would go straight to voters as a constitutional amendment in the November general election. AFP-MN is committed to protecting taxpayers by fighting against unnecessary gas tax increases and by reforming the spending side of transportation funding.
CLICK HERE TO READ THE KEY VOTE ALERT 
"Minnesota's infrastructure system has been marred by wasteful spending for too long. Lawmakers need to act and ensure Minnesota has a long-term stable funding solution for our transportation infrastructure," said Jason Flohrs, AFP-MN State Director. "General fund spending increasing more than 150% since Governor Dayton took office shows clearly that our state has a spending problem, not a revenue problem. We urge lawmakers to keep taxpayers in mind and vote "yes" for this bill to check the unsustainable growth in spending levels and create a more reliable funding source for our state's transportation projects."
Background:
AFP-MN released their "Roadmap to Prosperity" policy agenda to show lawmakers a path to improving the economic climate and to make Minnesota a more open and free society. HF4437 contradicts the agenda's focus of restoring fiscal stability and protecting taxpayers from out of control spending.
For further information or an interview, reach Jason Flohrs at JFlohrs@afphq.org. 
###
© 2023 AMERICANS FOR PROSPERITY. ALL RIGHTS RESERVED. | PRIVACY POLICY