Please select your state
so that we can show you the most relevant content.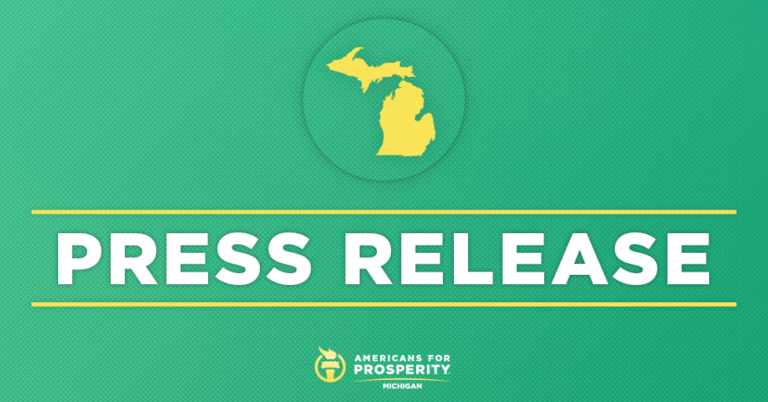 Tens of Thousands of Illinoisans Now Licensed To Work
AFP-Illinois, bipartisan coalition thank Governor Pritzker for signing License to Work Act into law
Springfield, Ill – Americans for Prosperity-Illinois (AFP-IL) joined advocates and leaders from across Illinois in thanking Governor Pritzker for signing the License to Work Act into law. The legislation ends the misguided practice of suspending a person's driver's licenses for non-driving violations, such as inability to pay parking and compliance tickets, fines and fees.
"This is a great day for the tens of thousands of Illinoisans who will now be able to legally drive to work, provide for their families, and improve their lives," said Andrew Nelms, state director for AFP-IL. "Suspending the driver's licenses of individuals who are unable to immediately pay court fines and fees criminalizes poverty and traps individuals in a vicious cycle with law enforcement. We were proud to work with a broad coalition to get this legislation passed and thank Governor Pritzker for signing it into law."
The License to Work Act:
Eliminates driver's license suspension as a penalty for most non-driving violations, including:

Failing to pay parking, compliance, or tollway tickets, fines, or fees
Being judged to be a "truant minor"
Criminal trespass to a vehicle, and a handful of other non-driving violations

Allows an individual whose license was suspended under any of these provisions to have their license reinstated.
Additional organizations that championed the legislation and encouraged lawmakers to pass it include ACLU of Illinois, Chicago Appleseed Fund for Justice, Chicago Jobs Council, Chicago Urban League, Community Organizing and Family Issues (COFI), Heartland Alliance for Human Needs & Human Rights, Revolution Workshop, and Woodstock Institute.
© 2023 AMERICANS FOR PROSPERITY. ALL RIGHTS RESERVED. | PRIVACY POLICY