Please select your state
so that we can show you the most relevant content.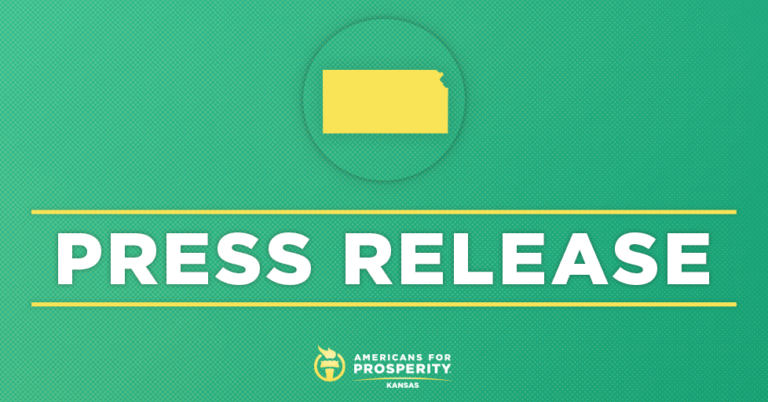 Tariffs Are Bad News for Kansas
TOPEKA, KS – Americans for Prosperity-Kansas (AFP-KS) hosted a discussion with Senator Jerry Moran this afternoon focused on the United States' federal trade policy and what it means for Kansans. AFP-Kansas and Senator Moran talked about the benefits of free trade and the dangers tariffs pose to Kansas farmers and the U.S. economy.
"Free trade is a necessary building block for prosperity. And it's absolutely vital for our economy here in Kansas which relies on agriculture and manufacturing exports," said Jeff Glendening, AFP-Kansas State Director. "Tariffs are self-imposed barriers that stifle the benefits that our farmers, manufacturers, and consumers all see as a result of free trade. It was great to hear Senator Moran advocate for commonsense trade policies that will ensure greater prosperity for Kansas."
"Kansas is an export state, and our ability to make a living is determined by our capability to sell the products we grow and manufacture to people around the world," said Senator Jerry Moran. "We have already seen immediate effects of recently-imposed tariffs on our farmers, ranchers and manufacturers, and the long-term implications of disrupting supply chains and losing global markets that took decades to build is becoming increasingly more concerning. If important Kansas industries lose out on these markets, it will be extremely difficult to win them back. It is time to inject more certainty into our trade policies and I am pleased that AFP shares in this mission to provide our farmers, ranchers and manufacturers the stability they need."
AFP-KS has long advocated for trade policies that reduce barriers to open markets and enable the economy to thrive. In June AFP announced a multi-year, multimillion-dollar initiative to champion the far-reaching benefits of trade and oppose tariffs and other barriers. The grassroots organization also released a list of trade principles and policy recommendations that the campaign will advance:
Individuals, businesses, and countries should be free to engage in the voluntary exchange of goods and services, which improves lives by growing the economy, increasing pay checks, and creating new and better jobs.
Individuals and businesses in a competitive market, not government bureaucrats or politicians, should guide trade decisions.
Punitive measures such as tariffs and quotas harm most consumers, workers, and businesses and should be eliminated.
Subsidies and other forms of government supports for powerful and politically connected businesses and industries do not create value. They punish consumers, insulate businesses from market competition, and should be eliminated.
Trade disputes should be resolved through existing international trade agreements and organizations.
While national security interests may be a consideration in trade policy, they should be used to restrict trade only when there is truly a narrow national security interest at stake, not as a work around to impose tariffs.
© 2023 AMERICANS FOR PROSPERITY. ALL RIGHTS RESERVED. | PRIVACY POLICY