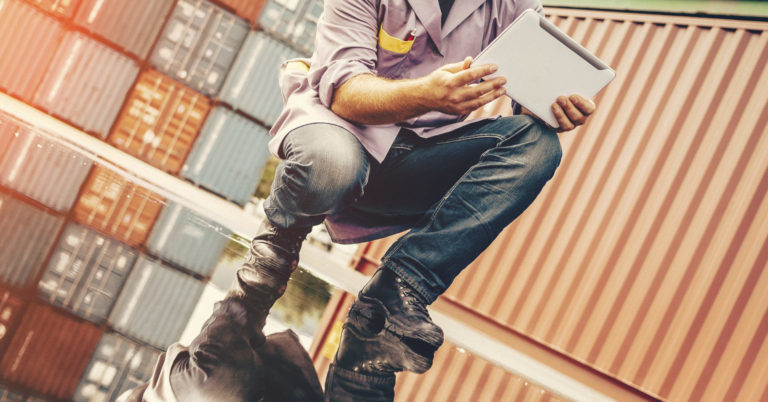 AFP, Freedom Partners and The LIBRE Initiative Announce Major Campaign to Promote Trade, Combat Tariffs
Arlington, VA – Freedom Partners Chamber of Commerce, Americans for Prosperity and The LIBRE Initiative today announced a multi-year, multimillion-dollar initiative to champion the far-reaching benefits of trade and oppose tariffs and other barriers.
The campaign will include paid media, activist education and grassroots mobilization, lobbying and policy analysis – all intended to transform the way Washington and the rest of the country consider and value trade with other nations. The organizations released a list of trade principles and policy recommendations that the campaign will advance.
Americans for Prosperity President Tim Phillips issued the following statement:
"The Trump administration has taken some incredibly positive steps for the American economy, but tariffs will undercut that progress and needlessly hamstring our full economic potential. There are better ways to negotiate trade deals than by punishing American consumers and businesses with higher costs. Instead of pursuing protectionist policies that we already know don't work, let's help everyone win by expanding trade, opening new markets and lowering costs.

"This president has demonstrated strong leadership in his effort to provide the American people with the most substantial tax relief this nation has seen in decades. These tariffs amount to self-imposed barriers to the success of tax reform and we urge the administration to reconsider."
Freedom Partners Executive Vice President James Davis issued the following statement:
"This campaign makes a clear statement: Trade is a major priority for our network. We will work aggressively to educate policymakers and others about the facts. Trade lifts people out of poverty and improves lives. It is critical to America's future prosperity and our consumers, workers and companies. Tariffs and other trade barriers make us poorer. They raise prices for those who can least afford it. That's why this issue is so important. This announcement is a demonstration of our long-term commitment to advance common-sense trade policies that will ensure America's brightest days are ahead, and to directly confront the protectionist ideas that would hold us back."
The LIBRE Initiative President Daniel Garza issued the following statement:
"Elected officials and policy leaders need to recognize that free and open trade policies make American workers and families more prosperous. The taxes and trade barriers imposed by our government on U.S. consumers raise their cost of living and impose unnecessary costs on American firms in competition with others based abroad. Hispanics and low-income workers are among the most badly hurt by this drag on economic growth and government-mandated price increases. We are pleased to stand with those who understand how greatly America benefits from trade – and how badly hurt we are by tariffs and other barriers."
Background:
Freedom Partners, AFP: New Steel Tariffs Hurt American Consumers, Workers and Companies
New China Tariffs to Harm U.S. Consumers & Businesses, Say Freedom Partners, AFP and The LIBRE Initiative
AFP, Freedom Partners and The LIBRE Initiative Urge White House to Abandon Harmful Tariff Policy in Official Comment to USTR
Freedom Partners, AFP Oppose New Auto Tariffs
Americans for Prosperity (AFP) exists to recruit, educate, and mobilize citizens in support of the policies and goals of a free society at the local, state, and federal level, helping every American live their dream – especially the least fortunate. Freedom Partners is a non-profit, non-partisan chamber of commerce dedicated to protecting freedom and expanding opportunity for every American—no matter where they live, what they do or how much money they have.
###