Please select your state
so that we can show you the most relevant content.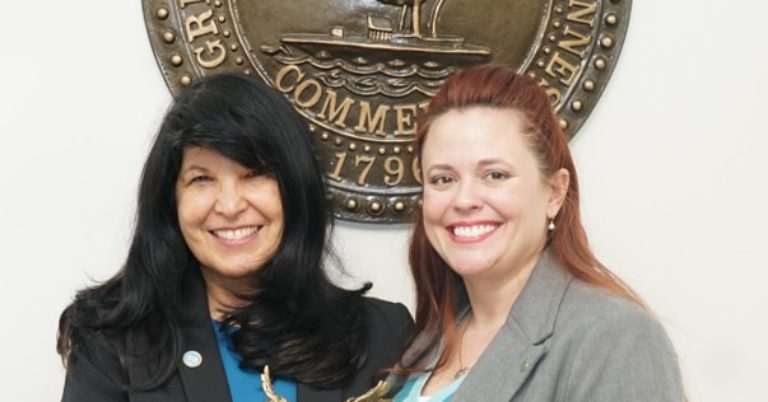 State Rep. Courtney Rogers Receives Champion of Prosperity Award
Taxpayer hero honored by leading grassroots organization
NASHVILLE, Tenn. – Americans for Prosperity-Tennessee (AFP-TN), the leading grassroots organization fighting for lower taxes and limited government in Tennessee, named state Rep. Courtney Rogers a "Champion of Prosperity."
"Tennesseans have surely felt the impact Rep. Rogers has made during her service in the legislature," said AFP-TN State Director Tori Venable. "Rep. Rogers has fought by our side to increase transparency, while reducing taxes and government regulations on behalf of taxpayers. She is an excellent example of a true statesman and a rightful recipient of this award."
The "Champion of Prosperity" award is given to lawmakers who have distinguished themselves by scoring 90 or higher on AFP-TN's biannual legislative scorecard, which measures lawmakers' allegiance to economic freedom and fiscal responsibility. Rep. Rogers has been named a "Taxpayer Hero" with a score of 103.
"I am thankful that Americans for Prosperity is out there to help promote the conservative cause of individual liberty, through self-sufficiency and prosperity," Rep. Rogers said after receiving the award.
Rep. Courtney Rogers recently announced she will not seek re-election to the Tennessee House of Representatives, instead opting to focus on her family and community.
© 2023 AMERICANS FOR PROSPERITY. ALL RIGHTS RESERVED. | PRIVACY POLICY