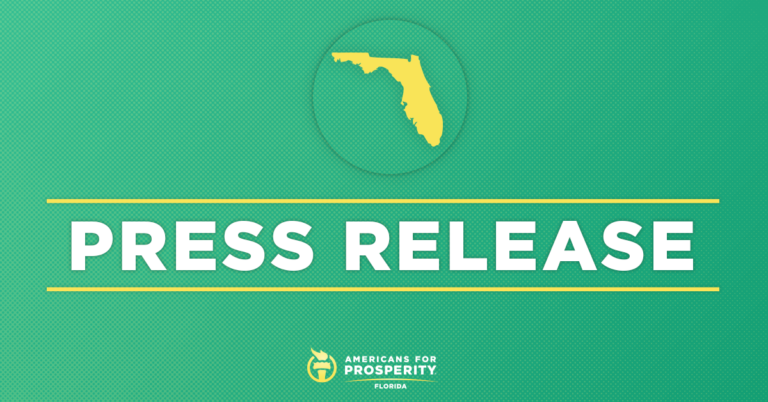 Sen. Scott: Amy Coney Barrett is a Great Pick Who Will Uphold the Constitution
Tallahassee, FL – Americans for Prosperity (AFP) today held a Facebook Live with U.S. Senator Rick Scott for a discussion on Amy Coney Barrett's nomination to the Supreme Court and what the next steps are for her confirmation process.
Recently, AFP launched a massive national grassroots campaign to mobilize activists to support Amy Coney Barrett's nomination.
AFP-FL State Director Skylar Zander issued the following statement:
"Amy Coney Barrett is the qualified and respected judge we need on the Supreme Court. Our activists overwhelmingly support this nominee who is committed to safeguarding the constitutional rights of every American. We're urging senators to confirm Judge Barrett and look forward to seeing her before the Senate Judiciary Committee."
Senator Rick Scott said this about Judge Barrett's commitment to reject legislating from the bench:
"If you look at everything that Amy has done in the past, she clearly believes the judiciary is not the executive or legislative branch. That's what I talked with her about, and I was very, very impressed."
Senator Rick Scott stated his opinion of Judge Barrett and President Trump's other Supreme Court nominees:
"She's a great pick. This is Trump's third pick and they are all going to have a positive impact on making sure we have a Supreme Court that follows the Constitution."
Background:
AFP has set up a unique web page at UniteForBarrett.com that empowers individuals to contact their senators, and phone and text grassroots outreach has already activated across the country. Several waves of targeted direct-mail, layered digital, and other tactics to follow in Alabama, Alaska, Arizona, Colorado, Georgia, Iowa, Maine, North Carolina, Pennsylvania, South Carolina, Texas, Utah, and West Virginia in mere days.
AFP heavily engaged its grassroots to support the confirmation of qualified nominees to the Supreme Court in previous years. With the dedicated efforts of its activists nationwide, AFP directly reached more than one million Americans in support of Justice Kavanaugh's confirmation in 2018 through a combination of door-knocking, phone-banking, and other tactics.