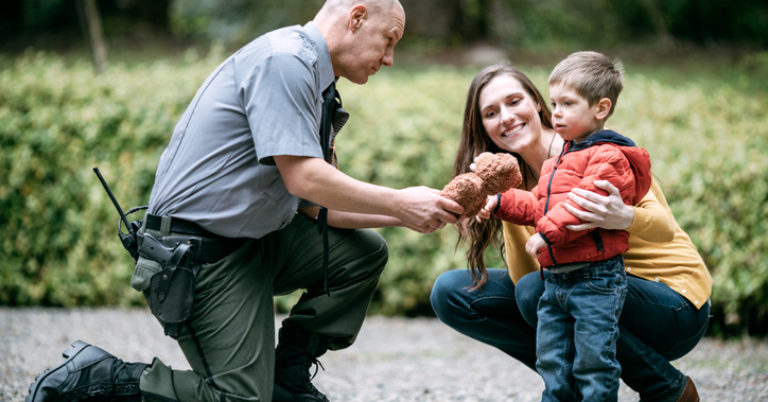 Now is the time for our leaders to take violent crime seriously
America is one of the best places in the world to live. We have experienced economic prosperity, declining crime, and ever-improving standards of living for decades.
For the last few years though, we have all been experiencing a different reality:  a global pandemic, massive unemployment caused by business closures, rapid inflation, and increasing violent crime.
The increase our country experienced in homicides between 2019 and 2020 was the largest single-year increase in U.S. history. Other crimes, like aggravated assault and vehicle thefts, also skyrocketed across the country.
This concerning trend was not restricted to big cities (as initially assumed) and we now know that violent crime surged in many rural areas. Preliminary data indicates that this trend continued in many places during 2021 and 2022.
We are all feeling the pressure of rising crime in communities rural and urban, coastal or inland,  red or blue.
As I recently noted in a piece for the Washington Examiner:
"It's time for our leaders and communities to set aside differences and tackle this problem with evidence-based solutions like our lives depend on it because they actually do."
A coalition focused on public safety and solutions for reducing violent crime
I am proud to say that Americans for Prosperity is not sitting on the sidelines.
We have teamed up with Ja'Ron Smith — former special assistant to President Trump — and a coalition of other law enforcement and center-rights groups to launch an effort to elevate solutions that can reduce violent crime in communities of all types.
We are pleased to work alongside excellent organizations like the Americans Conservative Union, Faith and Freedom Coalition, Association of Prosecuting Attorneys, The Federal Law Enforcement Officers Association, and many more to advance solutions that may prevent violent crime rather than just try to respond to it after a victim has already been harmed.
This public safety coalition is advocating for four basic and commonsense principles:
We must properly fund law enforcement.
Our laws must refocus police on preventing and solving serious crimes.
Cities should adopt evidence-based policies that reduce violent crime.
States should continue to adopt smart on crime policies.
There is a better way to reduce violent crime
Americans have been given a false choice between "defund the police" and "back the blue" or "soft on crime" or "tough on crime."
There is a better path that results in more effective policing that will reduce crime and strengthen relations between communities and police, while limiting unnecessary interactions between citizens and the criminal justice system that only make us less safe in the long-term.
Ensuring law enforcement can succeed
The research proves (and 85% of Americans agree) that cutting police budgets is not a reasonable real public safety solution.
We should instead be providing them with the funding they need to intentionally deploy more officers in our community and ensure every officer has better training and more education.
This will improve public safety for all by increasing the likelihood that officers use more effective policing practices while simultaneously reducing their likelihood of using unreasonable force.
But arbitrarily increasing funding is also not an effective solution if we do not take steps to ensure police are focused on their core mission of protecting and serving the public.
We are asking these public servants to do too many things outside of this role and that results in them spending a substantial amount of their time focused on things other than crime.
They now only arrest someone in a historically low percentage of violent (41.7%) and property (14.6%) crimes. Victims deserve justice and our hard-working law enforcement officers should be provided the bandwidth they need to achieve a passing grade in public safety.
Collaboration in our cities is vital
Violent crime is unique compared to other types of crime — it is both hyper–localized and largely concentrated among a small network of people. This means that combating violent crime cannot be carried out by a one-size-fits-all approach from Congress but also means that cities can implement cost-effective and targeted strategies that disrupt these place and people networks.
Dallas, Texas is an example of a place that has done this successfully.
In recent years its leaders implemented a policing strategy called focused deterrence alongside other innovative strategies such as violence interrupters, increased social services, and community programs that clean up vacant properties. The city has experienced a 13% decline in its homicide rate at the same time most other major cities have experienced the opposite.
States have an important role to play, too
Over the past fifteen years, thirty-five states including Texas, Georgia, Oklahoma, and North Carolina have taken a close look at their justice systems and realized their current policies were not working.
They decided to adopt smart on crime policies that reduce incarceration and invest in treatment, alternatives to incarceration, and recidivism-reducing programming so that their limited public safety resources could be focused on those who pose the highest risk.
They found that they could both reduce prison and jail populations and increase public safety by merely adopting evidence-based reforms throughout their criminal justice system.
States must continue to push forward with these proven changes to their criminal justice system. They should not allow the uncertainty of rising violent crime to freeze in place failed policies that are not making us safer.
Now is the very time at which our state leaders should be reevaluating our criminal justice policies and finding ways to make them more effective and just.
How to get involved in the violent crime prevention initiative
Americans for Prosperity is just one of many voices who have joined in this effort, but we want you to join us whether you care about one solution or all of them.
This is going to take everyone if we are going to encourage our leaders to act in bold ways that reduce and prevent crime in our communities.
What can you do to help?
Share the coalition's statement of principles with your local and state leaders and urge them to consider the proven solutions.
Utilize your social media platforms to get the word out about this initiative and the need for #publicsafetysolutions.
Encourage any organizations or leaders you know to join the growing coalition calling for policies that prevent violent crime.
Additional resources: