Please select your state
so that we can show you the most relevant content.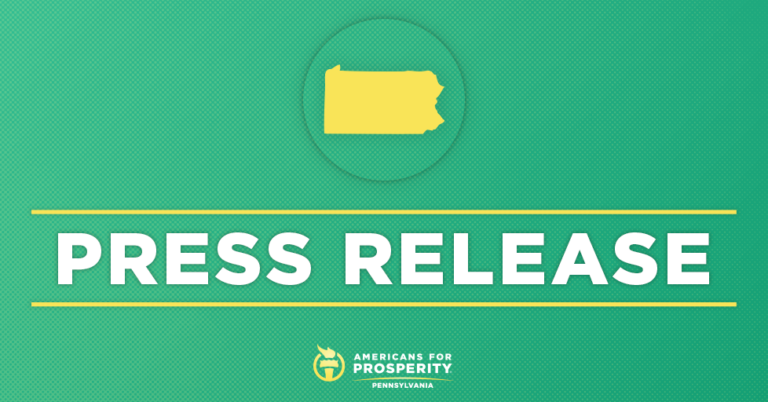 PHOTO RELEASE: Americans for Prosperity-PA Activists Protest Biden Administration's Spending in Lehigh Valley
HARRISBURG, P.A. – Today, Americans for Prosperity-Pennsylvania (AFP-PA) activists took their efforts to End Washington Waste to the streets of Allentown during First Lady Jill Biden's visit to a local community service center with Rep. Susan Wild. Dozens of letters were already sent today to urge the congresswoman to vote "NO" because of AFP activist efforts.
 Activists held "Stop the Spending Spree" signs to get their attention as part of AFP's nationwide campaign that calls for an End to Washington Waste. Rep. Wild and the rest of the PA federal delegation are anticipated to vote on trillion-dollar bipartisan "infrastructure" bill in just over two weeks to meet the October 31st target deadline set by the House.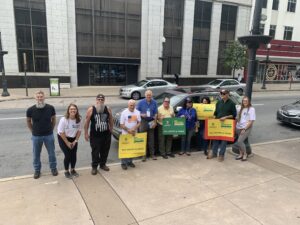 AFP-PA State Director Ashley Klingensmith issued the following statement:
"Pennsylvanians don't want this trillion-dollar spending bill to pass because of the lasting consequences that it will have on our economy and way of life. Americans are scared of it, and Democrats don't want it. We urge voters across the Keystone state to reach out to Reps. Susan Wild, Conor Lamb, Brian Fitzpatrick, and Matt Cartwright to tell them it's time to scrap the bill, full stop."
Background:
AFP recently released a poll, conducted by YouGov, that revealed Americans favor scrapping the $3.5 trillion reconciliation package currently under consideration by Congress.
© 2023 AMERICANS FOR PROSPERITY. ALL RIGHTS RESERVED. | PRIVACY POLICY