Please select your state
so that we can show you the most relevant content.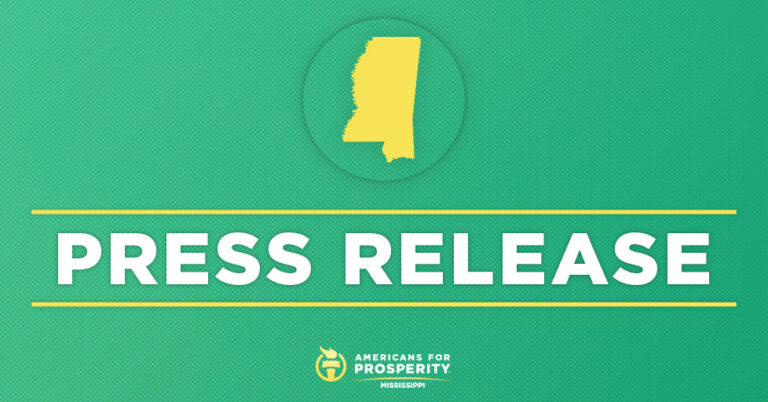 PHOTO RELEASE: Americans for Prosperity Hosts Forum On Improving Health Care in Mississippi
FLOWOOD, MS — Americans for Prosperity – Mississippi (AFP-MS) and the Mississippi Center for Public Policy (MCPP) hosted a Health Care Policy Forum yesterday, October 25, in Flowood, MS.
Douglas Carswell, President and CEO of MCPP spoke about the need for free market reforms in health care. Starla Brown, AFP-MS state director moderated the event with a panel featuring Charlie Katebi, senior health policy analyst for AFP, Dean Clancy, senior health policy fellow at AFP, and Dr. Lee S. Gross, M.D. Founder of Epiphany Health Direct Primary Care and President of Docs 4 Patient Care Foundation, in North Port, FL.
Starla Brown released the following statement on the event:
"Last night was an opportunity to bring together legislators, coalition partners, and other stakeholders to give all Mississippians a personal option in health care. Expanding access to tax-free Health Savings Accounts, repealing burdensome Certificate of Need laws, and broadening Nurse Practitioners' scope of practice will reduce costs and give people more control over their care. Looking towards the legislative session next year, AFP-MS is going to be laser focused on pushing forward reforms to improve health care in our state."
© 2023 AMERICANS FOR PROSPERITY. ALL RIGHTS RESERVED. | PRIVACY POLICY