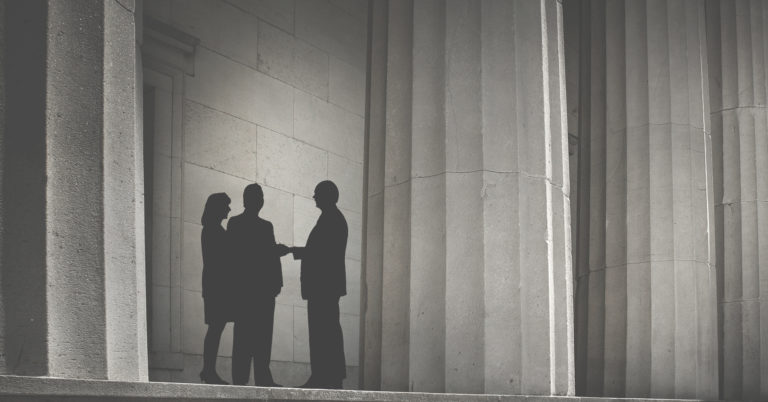 Next time, Congress should bust the Export-Import Bank
Days ago, Congress had the chance to let the Export-Import Bank's authorization expire and put an end the corrupt government agency. Unfortunately, lawmakers instead extended the Bank's authorization through the end of November.
But Congress should keep one thing in mind, as November nears:
America doesn't need the Export-Import Bank.
There are many problems with the Ex-Im Bank that, when considered, render reauthorization a bad idea. The bank is institutionally corrupt, expensive for taxpayers, unnecessary and a large purveyor of corporate welfare.
A vote to renew its charter will only ensure these problems grow worse.
Ex-Im is corrupt
The bank made headlines in 2014 when investigators began looking into allegations that Ex-Im officials accepted gifts on behalf of companies looking for export financing.
These indiscretions are not isolated incidents. They represent a pattern of careless lending at best and, at worst, outright fraud. The Heritage Foundation found that from 2009 to 2014 there were 74 cases of fraud allegations.
Ex-Im's corrupt practices are well-noted, even among its staff. In 2013, only 42% of its employees believed that Ex-Im's leadership maintains "high standards of honesty and integrity."
They have good reason to feel this way. Since 2009, 46 people have been convicted of defrauding the bank. There have been 71 federal indictments related to mismanagement and corruption.
The bank's corruption is institutional, not circumstantial. It is not difficult to see why a large government institution with a bloated budget and little oversight, whose sole job is to pick and choose businesses to support, might be interested in receiving "gifts" from those who desire that support.
Ex-Im is a corporate welfare giant
The corruption, though, is a both a symptom and a cause of a deeper problem: The bank gets to pick and choose Americans who succeed in the marketplace. It showers businesses with advantages on a whim.
That is its job.
It is easy to discern which Americans the bank prioritizes and which it does not. Ex-Im is called "Boeing's Bank" for a reason. After all, the bank lists Boeing as the fourth largest recipient of its "small business" funds. The company is far and away Ex-Im's largest beneficiary, having benefited from approximately half of the lender's projects in most years.
Many of the bank's beneficiaries, in fact, are large companies. Once again, this is by design. One of Ex-Im's stated missions is to support small business. By this, it means businesses with up to 1,500 employees.
There is a reason most Americans believe the economy is rigged to advantage the already privileged. The fact that taxpayers must act as the personal bank of some of the largest companies on earth demonstrates that they may have a point.
The Bank is a burden on taxpayers
Ex-Im uses Federal Credit Reporting Act standards to justify its lending, arguing that it would save $14 billion from 2015-2024. But that is not an accurate representation of the bank's finances.
The Congressional Budget Office estimates that, if Ex-Im were to use fair-value accounting principles — which are used by most of the government and most of the private sector — the bank would cost taxpayers about $2 billion over that same period.
If lawmakers intend to renew the bank's charter, they will have to justify to ordinary Americans why it is in their interest to surrender a portion of their paychecks to the world's largest companies — and do so at a loss.
Ex-Im is unnecessary and ineffective
Absence makes the heart grow fonder, but when the bank's board of directors went without a quorum over the past four years, Americans didn't seem to miss it.
Without a quorum, Ex-Im was unable to approve transactions over $10 million. Its portfolio shrunk dramatically in those years. Its risk exposure was slashed from $116 billion in 2013 to $66 billion by 2018.
What happened?
America survived. More accurately, it thrived. Exports didn't shrink, either. They rose from $1.7 trillion to $1.8 trillion over that period.
The 10 large companies that receive 65% of the bank's loans did what other companies that don't benefit from government largesse do when they want to export: They found private financing.
Congress shouldn't renew Ex-Im's authorization
No firms should be granted special privileges by the government. It is unfair to American taxpayers, many of whom run their own businesses, to be forced to spend their hard-earned money to support some of the world's most successful companies.
When it comes time to vote on the Ex-Im Bank's charter, Congress should deny it the unlimited right to engage in corruption, cronyism and bad investments. It should reject its reauthorization.
To learn more about Ex-Im's culture of cronyism and corruption, read Americans for Prosperity's report on the bank.