Please select your state
so that we can show you the most relevant content.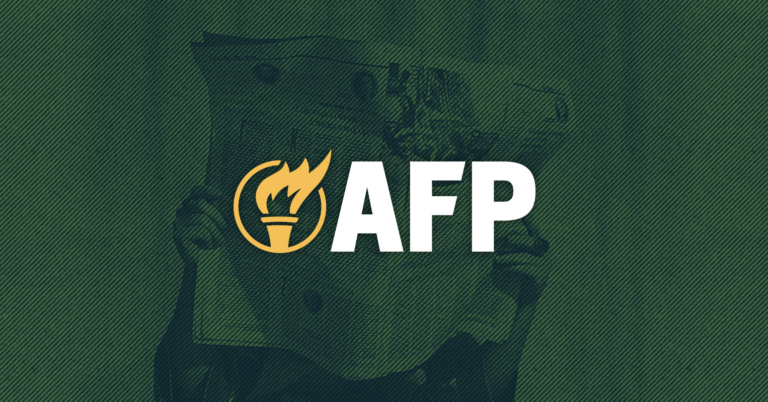 New Year, Same Questions – Will Arlington Heights Protect Taxpayers?
ARLINGTON HEIGHTS, IL — It's time for New Year's resolutions and ringing in a new chapter. But one thing that is not changing in the New Year is the Village of Arlington Heights' fight to hoodwink taxpayers into subsidizing a multi-billion-dollar project for the Chicago Bears.
For months, the Village of Arlington Heights has publicly dismissed concerns over subsidies for the proposed Chicago Bears stadium and real estate development. At the same time, the Village has approved a Pre-Development agreement that includes seven different tax incentives to benefit the Bears.
Throughout the past year, Arlington Heights left a few questions unanswered:
Why are they considering subsidies for the Chicago Bears stadium development when it will compete with and cannibalize the development they previously subsidized downtown?
Why are they redacting public records in response to FOIA requests without providing a factual basis as required by law?
Why are they apparently telling the media that a referendum petition needs 2,443 signatures to be placed on the ballot, but refusing to confirm that number when asked directly by the petitioner?
Why are the Bears, a highly profitable company worth $5.8 billion, asking a state with the worst bond rating in the country to create a special tax relief program – PILOT – just for themselves?
Americans for Prosperity-Illinois Deputy State Director Brian Costin released the following statement:
"The Village of Arlington Heights has not been engaging with taxpayers in good faith and it's time that changes. From trying to withhold e-mails requested under FOIA and hiding the ball on what numbers are required for a referendum petition to make the ballot, we are calling on the Village to begin 2023 on a good foot and answer the questions they've avoided for months."
BACKGROUND:
AFP-IL sent a FOIA request to the Village of Arlington Heights in September
A recent poll found that a majority of voters oppose the Chicago Bear's corporate welfare in Arlington Heights
The Bears' proposal includes massive new residential development and the responsibility of educating hundreds or thousands of new students. This project would place enormous financial pressures on local school districts as well as other overlapping taxing bodies in Cook County.
A proposed $5B development in a TIF district with a starting value of under $200 million would allow more than 96% of the project's property taxes to be swept away for the purpose of corporate welfare. If such a TIF district were in place today it would be the largest revenue-collecting TIF district in the State of Illinois by a significant margin, potentially collecting nearly $200 million in new property taxes every year.
© 2023 AMERICANS FOR PROSPERITY. ALL RIGHTS RESERVED. | PRIVACY POLICY