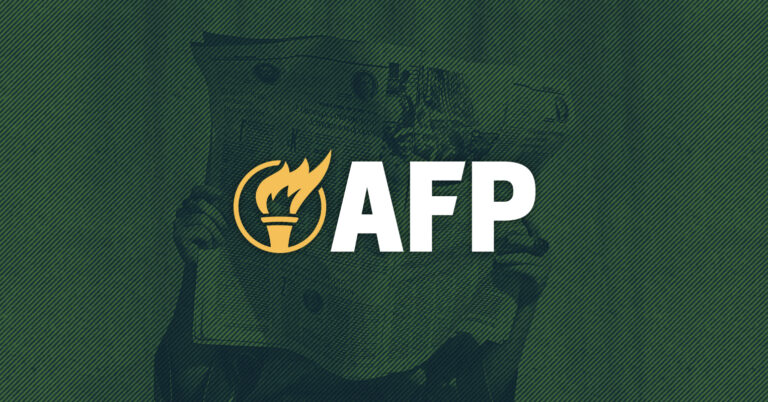 NEW POLL: Texans Want Bipartisan Prison Reform
FIRST STEP Act Championed by Texas Senator John Cornyn
AFP-Texas Activists Encourage Ted Cruz to Support Measure
AUSTIN, TX – Americans for Prosperity-Texas today announced the results of a new survey showing broad, bipartisan support for the FIRST STEP Act, landmark prison reform legislation passed overwhelmingly by the U.S. House of Representatives and currently being considered by the U.S. Senate. The survey showed a whopping 71 percent of likely Texas voters want the Senate to pass the FIRST STEP Act in the next few months.
58 percent of them say Sen. Ted Cruz should vote in favor of the bill, which is co-sponsored in the Senate by Majority Whip John Cornyn. 33 percent said they'll be more likely to vote in favor of reelecting Sen. Cruz if he supports the bill, compared to just 21 percent who said Sen. Cruz's support for the bill will make them less likely to back his reelection this November.
The Lone Star state's two U.S. Senators will play key roles as the Senate considers the legislation in the coming weeks. As the chief Senate sponsor of the measure, Sen. Cornyn has earned praise from AFP-TX's base of over 167,000 grassroots activists. Sen. Cruz has yet to take a position on the FIRST STEP Act and AFP-TX is strongly encouraging him to support the legislation.
Americans for Prosperity-Texas State Director Jerome Greener made the following statement:
"Texas once again has the opportunity to lead the nation on criminal justice reform that rebuilds lives, reduces crime and makes our communities safer. The bipartisan FIRST STEP Act makes important strides in fixing a broken criminal justice system and preparing individuals to re-enter society with dignity and purpose. Senator John Cornyn continues to impress our activists with his bold leadership on the FIRST STEP Act and we thank him for his tireless work on this key issue. As an accomplished attorney and a member of the Senate Judiciary Committee, Senator Cruz knows better than most the challenges plaguing our criminal justice system and the need to reduce recidivism. Senator Cruz has been a champion on so many of our issues and our activists remain hopeful he will do the right thing and support this bipartisan reform legislation."
Background:
AFP-Texas activists have been at the forefront of the fight for meaningful criminal justice reform, contacting elected officials at all levels of government and encouraging them to support commonsense legislation like the FIRST STEP Act.
Greener penned an op-ed for the Texas Tribune earlier this year on the Safe Streets and Second Chances initiative. He attended a special White House summit on prison reform in May with President Trump and his Senior Advisor Jared Kushner.
Freedom Partners recently released a national poll showing that 70% of likely voters approve of the FIRST STEP Act, and that nearly half of them would have a negative view of Senate Republicans if they fail to pass the bill.
The FIRST STEP Act is Based on Successful Reforms Implemented in States Like Texas. In 2007, the Texas Legislature projected the state would need 17,000 new prison beds over the next five years. After implementing criminal justice reforms, including expanded drug courts and mental health programs, crime dropped to levels not seen since the 1960s. The state closed four prisons and has plans to close four more — and the state saved $3 billion in the process. (Mark Holden & Brooke Rollins, Austin-American Statesman, 2/9/18)
White House Council of Economic Advisers: "On average, programs that address the prisoner's mental health or substance abuse problems may reduce the cost of crime by about $0.92 to $3.31 per taxpayer dollar spent on prison reform and long-run incarceration costs by $0.55 to $1.96, for a total return of $1.47 to $5.27 per taxpayer dollar." (White House Council of Economic Advisers Report, 5/18/18)
President Trump on the FIRST STEP Act: "Get a bill to my desk. I will sign it, and it's going to be strong, it's going to be good, it's going to be what everybody wants." (President Trump, Remarks at the White House, 5/18/18)