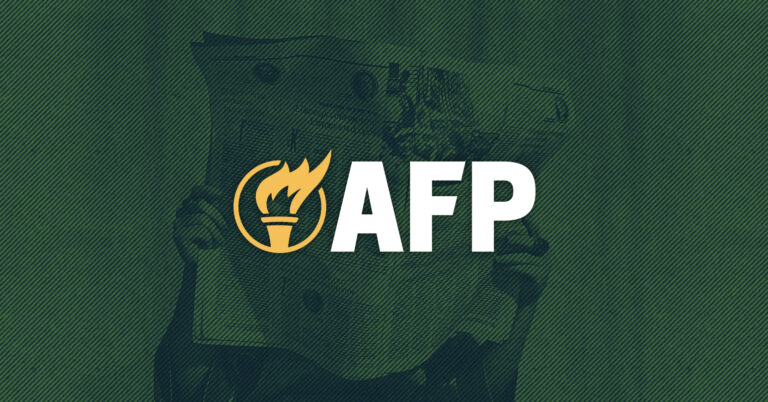 New Poll Shows Ohioans Support AFP-Ohio's Buckeye Blueprint Agenda
Poll shows support for commonsense education, tax, and healthcare reforms Columbus, OH (April 18, 2023) – Today, Americans for Prosperity-Ohio (AFP-OH) released polling that shows broad support for three major pillars of the group's Buckeye Blueprint public policy agenda. Ohioans strongly support advancing education opportunities through the Backpack Bill, a flat income tax rate of 2.75 percent, and full practice authority for Advanced Practice Nurses. "Our polling shows that Ohioans are clearly ready for a bold policy agenda," said Donovan O'Neil, State Director for AFP-Ohio. "It is our hope that the Ohio General Assembly can embrace commonsense reforms and come together to move the Buckeye State from middle in the midwest to first in the nation on tax policy, education, and healthcare solutions."
The poll shows support for new, innovative approaches to education delivery, with 53 percent of Ohioans supporting the proposed Backpack Bill currently before the legislature. The bill would create universal Education Savings Accounts and allow the state to fund students instead of systems. The poll also shows that 55 percent of Ohioans support the move to a flat income tax rate, which would give Ohio the second lowest flat tax rate in the nation and make the Buckeye State a top 10 state for income tax competitiveness. And, 57 percent would prefer the care of a local Advanced Practice Nurse over traveling to another community to receive services from a doctor.
"AFP-Ohio's agenda is clearly resonating with Ohioans, and we will continue to advocate for public policy reform as the legislative session and the state budget process continues," O'Neil added. "The Buckeye Blueprint provides a roadmap for increasing opportunities for all Ohioans. Through our grassroots efforts, such as door-to-door advocacy, mail, digital ads, telephone townhalls, and other tactics, we will work to transform the Buckeye State."
The poll was conducted between March 28-30, 2023, and surveyed 1,064 Ohio registered voters. A topline summary of the poll is attached. If you are interested in talking to representatives from AFP-OH about the poll and the Buckeye Blueprint, contact Elizabeth Kuhn at ekuhn@crcadvisors.com.