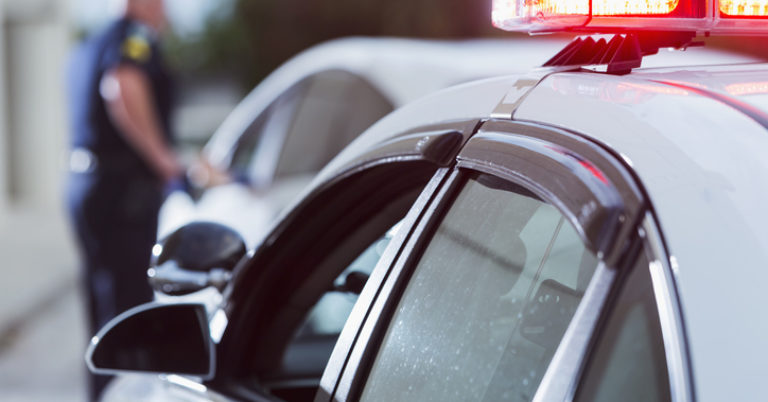 New Mexico qualified immunity reform makes government officials accountable for actions
On April 7, New Mexico Governor Michelle Lujan Grisham signed into law HB 4, the New Mexico Civil Rights Act.
The law provides an avenue for New Mexicans to file a lawsuit against government employees, including law enforcement officers, if they have had their constitutional rights violated.
Additionally, the law explicitly prohibits the government from using qualified immunity as a defense when they have deprived someone of their civil rights. For decades, qualified immunity has allowed police and other government officials to circumvent accountability in civil court even when the judge agrees they have violated the Constitution.
The American Civil Liberties Union, the Innocence Project, Institute for Justice, the Players Coalition, and Americans for Prosperity-New Mexico played key roles in bringing this landmark legislation into law.
But what does it really mean for residents, communities, and law enforcement?
AFP-New Mexico State Director Burly Cain and AFP board chairman Mark Holden sat down with ACLU-New Mexico Senior Policy Strategist Baron Jones and Players Coalition founder Anquan Boldin to discuss that question at an April 9 Facebook Live event.
One important term came up over and over during the conversation: accountability.
"This is about justice," said Holden. "The government needs to follow the law too. … There has to be accountability."
Jones and Holden said the law will rebuild trust and transparency between government employees and the people they serve.
That trust has been in decline for decades. Cain noted that, "Bad police officers are abusing people and citizens and those citizens have [had] no recourse."
Hundreds of families 'never got justice'
Boldin got involved in the fight to reform qualified immunity after learning about statistics like that one. Boldin's cousin died at the hands of police.
As Boldin explained in a 2020 TV ad, his cousin, Corey Jones, was stranded on a Florida exit ramp after his car broke down in early morning hours. A plain clothes officer drove the wrong way up the ramp in an unmarked vehicle, yelled expletives, and fired his gun several times, killing Jones.
That officer was convicted — the first Florida law enforcement officer to receive a prison sentence for an officer-involved shooting in 30 years.
Because of qualified immunity, hundreds of families "never get justice," Boldin said.
The New Mexico Civil Rights Act will improve relationships between communities and law enforcement
The ACLU's Jones said the New Mexico Civil Rights Act will improve relationships between communities and law enforcement by serving as an "incentive for the state's more than 100 policing agencies to adopt better policies and practices" and to hold bad actors accountable.
Boldin predicted the law will drive New Mexico toward a community policing model where officers engage with the people they are meant to protect and serve. Without laws like the Civil Rights Act, however, those reforms won't work. "If accountability isn't there, it dismantles the community policing," Boldin said.
Cain said the law "removes structural barriers to good policing."
That outcome will improve life for law enforcement as well. Jones stressed that HB 4 "is not an anti-law enforcement bill." Instead, it gives police the "tools they need to keep us safe and keep themselves safe."
Alleviating pressure on law enforcement
Holden noted law enforcement officers frequently suffer from post-traumatic stress disorder, and reforming qualified immunity could help alleviate the pressure they feel. "Law enforcement has really tough jobs but having better systems in place to hold people accountable" will make it easier for police to do their jobs, he said.
Jones said law enforcement across the country has gone "unchecked" too long. Nothing would have changed in New Mexico, he concluded, "if it wasn't for the cross-ideological work" of the coalition that included the ACLU, AFP, Law Enforcement Action Partnership, and others.
Jones urged the groups not to stop with qualified immunity reforms. "We need to keep working and finding areas to work together to make life safe for all New Mexicans," he said. "When it comes to saving lives, there is no ideology."
In addition to qualified immunity, Americans for Prosperity is working with partners in 12 key states on a host of policing reforms. Learn more about how these changes would build safer communities through smart policing.