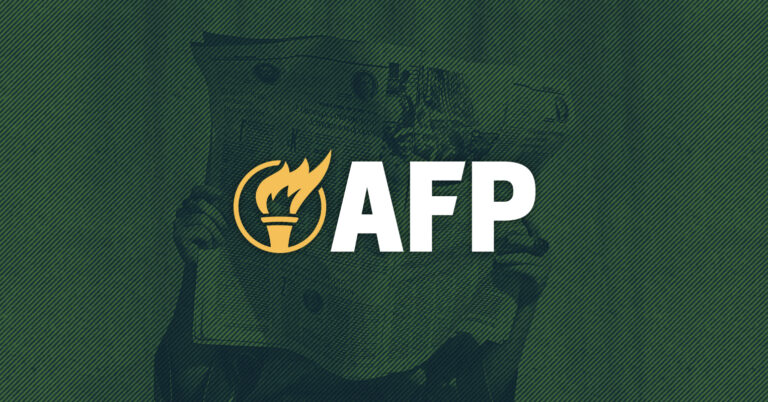 New Ad Encourages Sen. Cantwell, Rep. DelBene to Oppose Tariffs, Support Bipartisan Trade Bill
ARLINGTON, VA – Americans for Prosperity (AFP) today announced the launch of a new, digital advertisement campaign urging U.S. Senator Maria Cantwell and U.S. Representative Susan DelBene to support S. 287, the Bicameral Congressional Trade Authority Act (S. 287 / H.R. 940), which would give Congress a vote on certain tariffs proposed by a president before they can take effect. AFP has endorsed the bill and launched online ads to both thank eight original bill sponsors and to encourage specific senators and representatives to cosponsor the legislation.
View the Sen. Cantwell ad here.
View the Rep. DelBene ad here. 
AFP President Tim Phillips issued the following statement:
"Tariffs are destructive taxes on Washington residents, consumers, and businesses that needlessly hamstring our full economic potential. History shows tariffs do not work, and Senator Cantwell and Representative DelBene have an opportunity to protect their constituents by opposing these barriers to opportunity. AFP urges Senator Cantwell and Representative DelBene to take action and support the Bicameral Congressional Trade Authority Act that will ensure Congress has greater say over tariffs."
Background:
For real-life warnings from Washington businesses against tariffs, view Trade Builds America's Tariff Testimonials page here.
Trade has been a top priority for Americans for Prosperity. Last year, Americans for Prosperity and its network partners announced a multi-year, multimillion-dollar initiative championing the benefits of trade. The organizations also released a list of trade principles and policy recommendations the campaign will advance.
Recently, Americans for Prosperity and Freedom Partners have highlighted the effects tariffs have had on consumers and their work in building the policy coalitions to oppose tariffs:
The thank you ads target the following lawmakers: Sens. Pat Toomey (R-Pa.), Mark Warner (D-Va.), Maggie Hassan (D-N.H.), and Ben Sasse (R-Neb.); Reps. Mike Gallagher (R-Wis.), Ron Kind (D-Wis.), Jimmy Panetta (D-Calif.), and Darin LaHood (R-Ill.)
The encouragement ad targets the following lawmakers: Senators Michael Bennet (D-Colo.); Maria Cantwell (D-Wash.); Ben Cardin (D-Md.); Thomas Carper (D-Del.); Bob Casey (D-Pa.); Bill Cassidy (R-La.); Catherine Cortez Masto (D-Nev.); Mike Crapo (R-Idaho); Ted Cruz (R-Texas); Steve Daines (R-Mont.); Mike Enzi (R-Wyo.); Chuck Grassley (R-Iowa); Johnny Isakson (R-Ga.); Tim Kaine (D-Va.); Robert Menendez (D-N.J.); Pat Roberts (R- Kan.); Tim Scott (R-S.C.); Debbie Stabenow (D-Mich.); Dan Sullivan (R-Alaska); John Thune (R-S.D.); Chris Van Hollen (D-Md.); Roger Wicker (R-Miss.); and Representatives Vern Buchanan (R-Fla.); Danny Davis (D-Ill.); Suzan DelBene (D-Wash.); Brian Higgins (D-N.Y.); George Holding (R-N.C.); ; Dale Kildee (D-Mich.); Kenny Marchant (R-Texas); Stephanie Murphy (D-Fla.); Devin Nunes (R-Calif.); Bill Pascrell (D-N.J.); Tom Rice (R-S.C.); Dave Schweikert (R-Ariz.); and Jason Smith (R-Mo.).