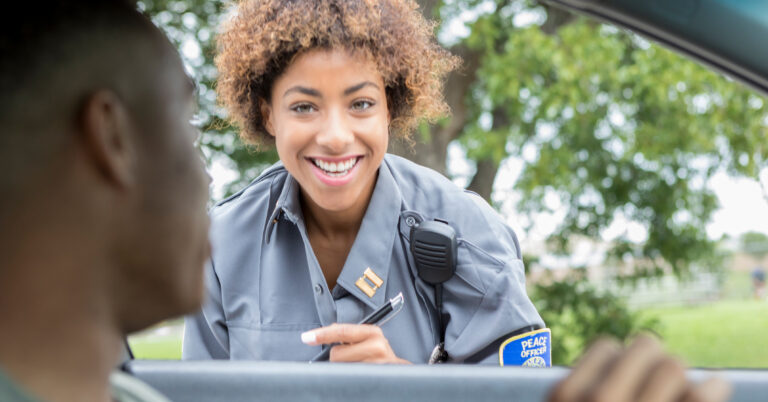 Nevada traffic law reform is an important win for drivers, taxpayers
Lawmakers in Nevada have taken an important step to improve the state's system of justice.
Last month, Governor Steve Sisolak signed AB116, reforming treatment of minor traffic offenses in the state. This legislative change, which will benefit drivers and taxpayers, brings to fruition a multi-year effort by Americans for Prosperity and a number of like-minded allies.
The cost of treating minor traffic offenses as crimes
Up until now, Nevada was one of only 13 states that treated minor traffic offenses as crimes. Under this system, a simple speeding ticket or failure to signal a lane change could ultimately lead to an arrest warrant and jail time.
numerous horror stories involving drivers who have seen minor offenses grow into traumatic problems that cost them thousands of dollars, or even their jobs or homes. 
It also imposes significant costs on Silver State taxpayers. In Clark County, an individual arrested as the result of a traffic warrant spends an average of three days in jail, at a cost to taxpayers of about $400. The total bill for these incarcerations rises into the millions of dollars each year.
A simpler and more straightforward system of enforcement could lower the cost to the state while also saving drivers from the pain and cost of jail time.
How AB 116 improves Nevada's system of justice
Under AB 116, minor traffic violations will be treated as civil offenses, as they are in most of the United States. (Major violations such as drag racing, reckless driving, and DUIs are still considered criminal matters).
Enforcement avenues for these tickets will no longer lead to arrest warrants and jail time when fines go unpaid, avoiding the significant costs that jail imposes not only on the individuals involved, but also on taxpayers and our state more generally.
"It's important that our law enforcement resources are focused on solving and preventing violent and property crime," said Jeremiah Mosteller, senior policy analyst for criminal justice at Americans for Prosperity.
"Having our hardworking police officers arrest and jail individuals for minor traffic violations diverts them from this core goal. Nevada's move to end this counterproductive practice will ensure communities across Nevada are safer and fewer individuals have their entire lives ruined on account of a simple traffic ticket."
Building a coalition around policy helped drive this traffic law reform
The staff and volunteers of Americans for Prosperity-Nevada have worked for several years to inform both Nevada residents and legislators about the harm caused by the state's previous system.
This effort included partnering with like-minded groups in the Justice Reform and Accountability Alliance. It utilized public communications, digital engagement, and direct contact with legislators in Carson City. Through the work of this coalition, AB116 prevailed on  near-unanimous votes in both the state Assembly and Senate.
"This is a win first and foremost for the people of Nevada," said Marcos Lopez, legislative liaison of Americans for Prosperity-Nevada.
"Removing the threat of jail for minor traffic violations is more equitable and will allow law enforcement to focus on its core mission, all while reducing costs to taxpayers. We're pleased to have found common cause with organizations from the American Civil Liberties Union to the Fines and Fees Justice Center to get this done. We will continue to partner with anyone to do right."
Learn more about AFP's efforts to reform our criminal justice system to build safer communities through smarter policing.