Please select your state
so that we can show you the most relevant content.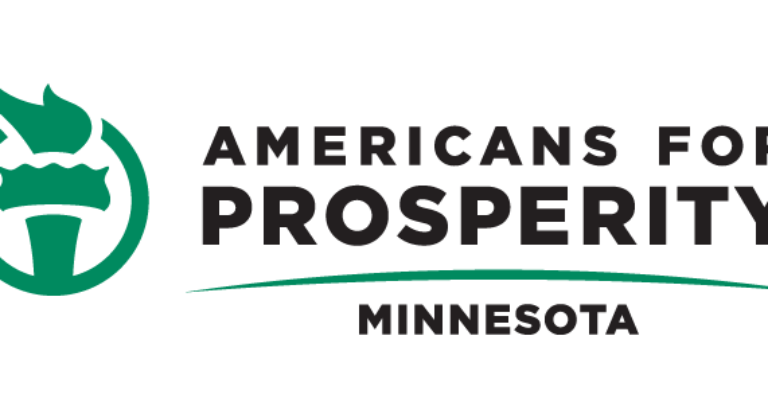 Minnesota's 2019 legislative session: What was good, what was bad and what's next
The 2019 legislative session has come to a close in St. Paul.
Thanks to the efforts of our activists and supporters all over the state, Americans for Prosperity saw progress on many of our priorities at the legislature. We also saw the defeat of a more than a few bad bills that would have moved Minnesota in the wrong direction – on taxes, spending, and burdensome regulations.
While it wasn't all we hoped it would be, this legislative session helped preserve the opportunity for future growth and prosperity in Minnesota. Take a look at our breakdown of the 2019 session – what was good, what was bad and what's next.
The good
Although there were numerous discussions about a variety of tax increases, legislators protected current investments in transportation infrastructure and passed a budget free from increases in gas taxes, tab fees or sales taxes.
The legislature also failed to pass a Medicare for All-type program in Minnesota. New research shows that Medicare for All on a national level would cost trillions of dollars, limit access to care and take away options – especially for residents of rural Minnesota.
Small businesses and the state's economy are safe from more burdensome regulations, as the legislature failed to pass a carbon-free energy mandate. This mandate would have increased the cost of energy and taken a harsh toll on families and businesses.
AFP – Minnesota encouraged lawmakers to allow businesses and employees to design their own compensation packages within the free market and avoid a harsh new payroll tax to fund government-run paid family leave. Had it passed, this law would have created the equivalent of a 12% increase in income taxes, disproportionately hurting lower-income workers.
For the first time since 2000, Minnesotans saw a reduction in the income tax rate. Middle-class Minnesotans will now be able to keep more of what they earn after the second-tier rate was cut to 6.75% from 7.05%, taking effect by tax year 2020.
A new blue ribbon commission will audit the DHS budget and help the legislature find cost-cutting measures and savings in health care.
The not-so-good
The way to make health care more affordable is NOT tacking on extra taxes, which makes it more expensive. But that's just what the legislature did by reinstating the provider tax, which was set to expire at the end of the year. That tax will ultimately get passed on to patientswho are already struggling to afford health care.
Lower-income and other vulnerable Minnesotans are facing increased health costs, thanks to an additional taxon prescription opioids. AFP believes there is a more effective and compassionate way to address the opioid crisis than to target sick and injured people with more taxes.
The legislature failed to pass important educational freedom measures, including opportunity scholarships that would have helped give low-income families access to an education that fits their individual needs.
Despite the legislature striking down increases in gas taxes and sales taxes, they allowed unsustainable growth in spending in what is now a nearly $50 billion state budget. Health care tax dollars are still being diverted to an off-book slush fund, rather than funding health care. "One-time" money from budget reserves was used to fund ongoing programs, and almost nothing was done to rein in waste, fraud, and abuse rampant throughout government programs.
The next steps
The legislative session might be over, but we're just getting started! Throughout the summer, AFP – Minnesota will hold events and send updates on how your lawmakers voted on each of these important issues. It's critical for you to be well-informed about what your lawmakers are saying and doing, so keep an eye out for our legislative scorecard.
Make sure to keep up to date with AFP on Facebook and get involved in all our summer activities!
© 2023 AMERICANS FOR PROSPERITY. ALL RIGHTS RESERVED. | PRIVACY POLICY