Please select your state
so that we can show you the most relevant content.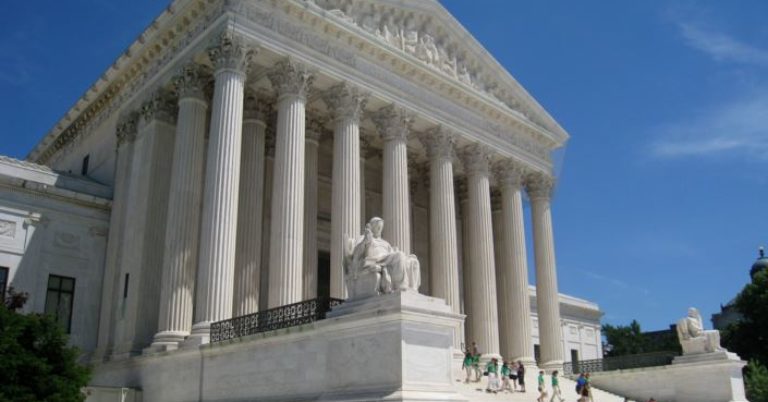 Meet Judge Brett Kavanaugh, President Trump's Nominee for Supreme Court Justice
Monday night, President Donald Trump nominated Judge Brett Kavanaugh to take recently-retired Justice Anthony Kennedy's seat on the Supreme Court. In a televised event, the president praised Judge Kavanaugh's "impeccable credentials, unsurpassed qualifications, and a proven commitment to equal justice under the law."
So who is Judge Kavanaugh? Here are four fast facts about our Supreme Court nominee:
He's been serving on the D.C. Circuit Appeals Court for 12 years.Judge Kavanaugh was appointed to the U.S. Court of Appeals for the District of Columbia Circuit by President George W. Bush in 2006. Having written hundreds of opinions since joining the court, we know he has plenty of experience interpreting the Constitution.
He was confirmed with bipartisan support. JudgeKavanaugh received bipartisan support when he was confirmed to the federal bench in 2006.
Kavanaugh is familiar with the Supreme Court. After law school, Judge Kavanaugh clerked for the Supreme Court for Justice Kennedy.
He's a strong defender of the Constitution. Earlier this year Judge Kavanaugh wrote"The judge's job is to interpret the law, not to make the law or make policy." He understands his role as a judge is to interpret the law as written, not through the lens of political preference.
Judge Kavanaugh is a strong pick to fill Justice Kennedy's seat on the Supreme Court. Much like Justice Neil Gorsuch, Judge Kavanaugh has demonstrated he will stick to the Constitution, interpret the law as written and steer clear of legislating from the bench. Judge Kavanaugh has the qualifications and experience that make him an excellent choice. Americans for Prosperity is happy to throw our support behind Judge Kavanaugh!
Tell your Senator to confirm Judge Kavanaugh on the Supreme Court without delay!
© 2023 AMERICANS FOR PROSPERITY. ALL RIGHTS RESERVED. | PRIVACY POLICY