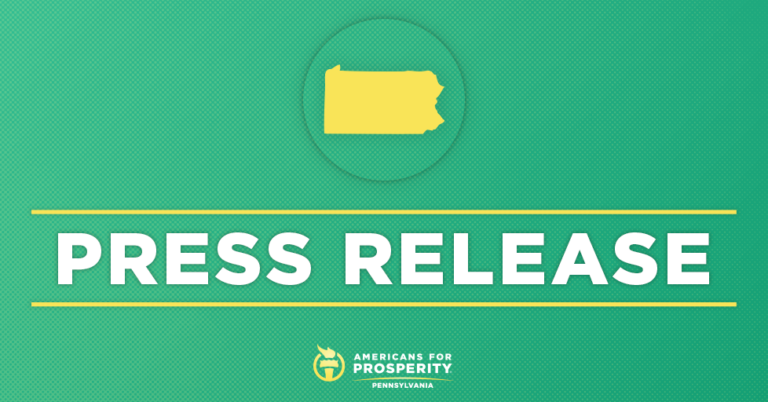 Media Advisory: AFP Activists to Protest Trillion Dollar "Infrastructure" Spending Bill During President Biden's Scranton Visit
Oct 20, 2021 by AFP
HARRISBURG, P.A. – Today, Americans for Prosperity-Pennsylvania (AFP-PA) announced that the grassroots group will deploy activists to Scranton for President Biden's tour of the Electric City Trolley Museum. Activists will bring "End Washington Waste" signage to get the president's attention while echoing AFP's nationwide campaign message "Stop the Spending Spree."
It's their goal to ensure that President Biden and the PA Federal Delegation hear the concerned voices of Pennsylvanians asking him to scrap the bill altogether out of fear that it will weaken the economy and lead to tax hikes on the middle class. The group will have a table with iPads, asking PA-08 constituents to sign a letter to Rep. Cartwright that encourages his "NO" vote for the infrastructure bill.
WHO: Americans for Prosperity Activists
WHEN: Wednesday, October 20th beginning at 2PM
WHERE: 700 Lackawanna Ave, Scranton, PA 18503
Our grassroots activists can be easily identified wearing white t-shirts with the AFP logo holding yellow signs. Another landmark for AFP staff is that they will be nearby two gray wrapped Jeep Grand Cherokee with the "End Washington Waste" logo (below).