Please select your state
so that we can show you the most relevant content.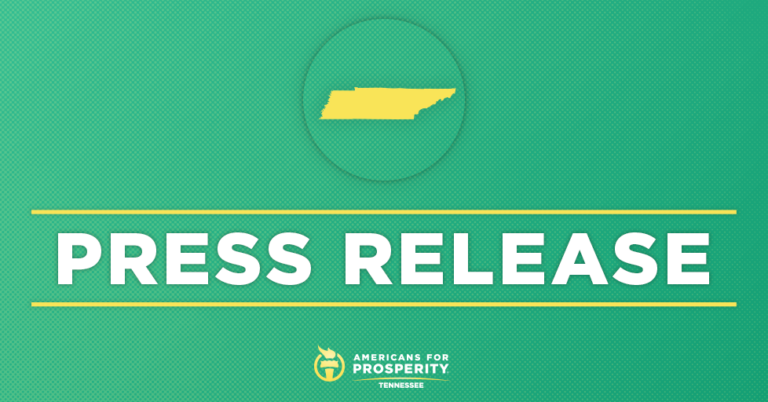 Legislature Acts to Protect Free Speech Rights
Tennessee Public Participation Act, free speech rights gain legislative approval 
NASHVILLE, TN – Americans for Prosperity and the Tennessee Coalition for Open Government today praised the House for passing the Tennessee Public Participation Act. The bill, HB 777, allows judges to dismiss Strategic Lawsuits Against Public Participation (SLAPP) suits that target constitutionally protected speech, requires courts to adjudicate the suit within a reasonable period of time, and allows judges to award attorney fees and costs to the victim of a SLAPP suit.
The threat of costly, long-term SLAPP litigation has been used to silence whistle blowers, journalists, and individuals exercising their First Amendment rights.
"All Tennesseans should have the ability to lend their voices to causes they're passionate about," said Tori Venable, AFP-TN State Director. "The legislature took the final step today to protect Tennesseans' free speech. We thank all members voting in support, especially sponsors Rep. Bob Ramsey and Sen. Steve Dickerson for ensuring our state remains a leader in upholding First Amendment rights."
Tennessee Coalition for Open Government Executive Director, Deborah Fisher issued the following statement:
"This is an important step in protecting a citizen's ability to speak freely about public matters and participate in government. Under this legislation frivolous lawsuits that stifle First Amendment-protected speech can get dismissed earlier without running up costs. That's a win for everyone."
Background:
© 2023 AMERICANS FOR PROSPERITY. ALL RIGHTS RESERVED. | PRIVACY POLICY