Please select your state
so that we can show you the most relevant content.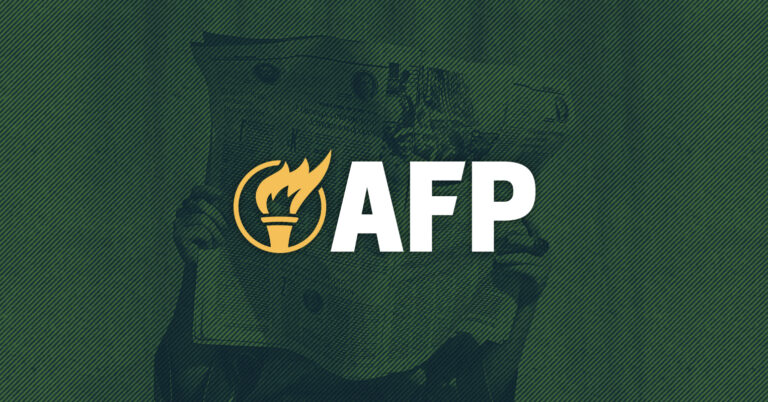 Lawmakers Claim This Will Reduce Inflation, Americans Should Hold Them To It
Arlington, Va. – In response to today's party-line vote to pass the so-called "Inflation Reduction Act" through reconciliation, AFP Vice President of Government Affairs Akash Chougule issued the following statement:
"This entire process was pure politics from start to finish from a Party so desperate for a win, it didn't matter how it got there. The end result was just the right combination of cronyism, carve outs, and tax hikes to pass by a single vote entirely on party lines.

"Despite what some lawmakers may think, the truth is this is bad policy and bad politics.  This bill will not reduce inflation or lower gas prices, which is the overwhelming priority of voters. Americans expecting relief are instead going to see higher taxes and more IRS agents. Americans expecting more energy production are instead being told they should buy an electric car. Americans wanting better health care will instead see fewer lifesaving cures.

"At the end of the day, this is the same old story – hundreds of billions of dollars in tax hikes and corporate welfare being sold as the solution to our most pressing crisis. Some well-connected companies line their pockets, politicians tout a win, and Americans are left worse off.

"AFP will make sure Americans remember the name of this bill and hold their lawmakers accountable to it."
AFP is committed to educating constituents about the harmful consequences of this legislation and the empty promises to get it passed – especially in the key states of Arizona, Georgia, Nevada, New Hampshire, and West Virginia where senators played an instrumental role in pushing it across the finish line. Instead of continuing the same tax-and-spend approach that Americans have seen fail time after time, AFP is advocating a positive alternative policy agenda: Empowering People, Emerging Stronger.
© 2023 AMERICANS FOR PROSPERITY. ALL RIGHTS RESERVED. | PRIVACY POLICY