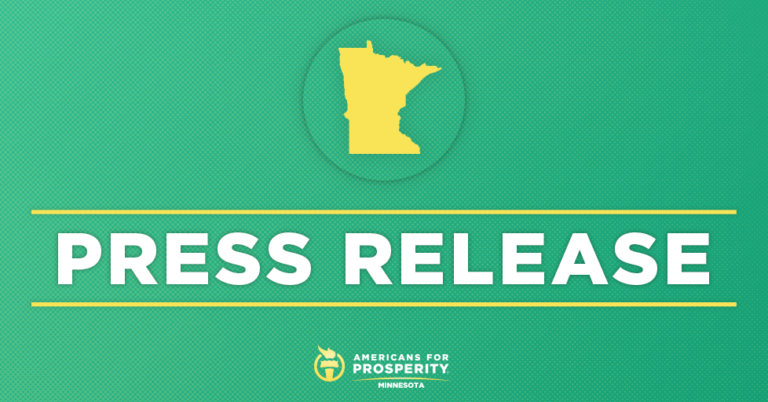 Lawmaker and Community Leaders: Criminal Justice Reform Needed to Remove Barriers
BURNSVILLE, Minn. – Americans for Prosperity-Minnesota released the following statement on the need for continued dialogue and legislative action following their criminal justice reform panel with Congressman Jason Lewis (MN-02), Jim Moore from the R3 Collaborative, and Gina Evans from the Second Chance Coalition.
You can view the panelists' remarks by visiting Americans for Prosperity-Minnesota's Facebook page here.
Americans for Prosperity-Minnesota State Director Jason Flohrs issued the following statement:
"Transitioning our criminal justice system to a smart on crime approach is imperative if we want to help rebuild lives and provide more opportunities for Minnesotans to become productive citizens. Today's conversation was a great step in discussing federal legislation that will give inmates the tools they need to ensure they can transition smoothly into society. Through community-based efforts and passing legislation like the FIRST STEP Act, we can enhance public safety, tear down barriers to opportunity, and restore fairness to our criminal justice system."
Congressman Jason Lewis (MN-02) released the following statement:
"Criminal justice reform is key to protecting the constitutional rights of Americans. With more than 4,500 federal crimes on the book, the federal government has overextended its power into state jurisdictions and doubled down on mandatory minimums which neglect to take unique situations into account when sentencing. These misguided policies have fed into a cycle of recidivism, a misuse of taxpayer dollars, and a broken justice system. I look forward to continuing to fight for much-needed criminal justice reform."
Background:
The bipartisan FIRST STEP Act, which the U.S. the House of Representatives already passed overwhelmingly, would create evidence-based risk and needs assessment tools that would be used to prepare incarcerated individuals to successfully reenter their communities as law-abiding individuals. The bill would also ban the shackling of pregnant inmates, allow individuals to earn good time credits of up to 54 days per year, allow outside programs into federal prisons to enhance rehabilitation and reentry, and require prisoners, based on their level of risk, to be placed in facilities within 500 driving miles of their primary residence.
White House Council of Economic Advisers: "On average, programs that address the prisoner's mental health or substance abuse problems may reduce the cost of crime by about $0.92 to $3.31 per taxpayer dollar spent on prison reform and long-run incarceration costs by $0.55 to $1.96, for a total return of $1.47 to $5.27 per taxpayer dollar." (White House Council of Economic Advisers Report, 5/18/18)
President Trump on the FIRST STEP Act: "Get a bill to my desk. I will sign it, and it's going to be strong, it's going to be good, it's going to be what everybody wants." (President Trump, Remarks at the White House, 5/18/18)