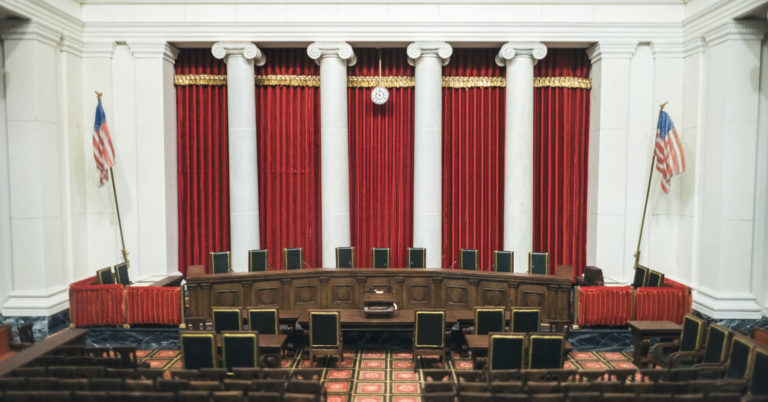 Justice Amy Coney Barrett was confirmed to the Supreme Court — so what happens now?
The Senate has decided: Justice Amy Coney Barrett will join eight other justices, her new colleagues, on the Supreme Court. She was sworn in Tuesday morning at the White House by Chief Justice John Roberts.
President Donald Trump made an excellent choice nominating Justice Barrett, as did the Senate in confirming her. Throughout her time on the U.S. Court of Appeals for the Seventh Circuit and during her confirmation hearings in the Senate she demonstrated a strong commitment to the Constitution and the rule of law.  
Of course, Americans for Prosperity activists were very excited with her nomination. 
The nominee's confirmation hearings were nevertheless contentious. Some lawmakers repeatedly badgered her to demand that she protect their preferred policies, apparently oblivious to the role of the Supreme Court. 
Americans for Prosperity joins the debate 
Americans for Prosperity and its activists across the country were not deterred. From the beginning, they supported Justice Barrett's confirmation, confident that she would faithfully follow the text of the Constitution. 
Activists sent over 760,000 letters and made more than 75,000 calls to their senators, urging them to vote "yes" on the nominee. Over 42,000 of these letters and calls were made to senators in just two states, Utah and Alaska. 
Americans for Prosperity supplemented those efforts by sending out over 2 million pieces of mail. We reached millions more with targeted digital display and video ads.
President Tim Phillips and Vice President of Legal and Judicial Strategy Casey Mattox hosted ten Facebook Live calls about the nominee between grassroots activists and lawmakers throughout the process.
State chapter leaders also submitted op-eds to local newspapers, asking lawmakers — including Senators Mitt Romney, Lisa Murkowski, and Cory Gardner — to send Justice Barrett to the bench.  
With the support of Americans for Prosperity and its activists, she had enough support to cross the finish line and take a seat on the Supreme Court. 
What happens now? 
Justice Barrett now sits on the Supreme Court, an unqualified win for the rule of law. But for Americans for Prosperity's legal and judicial strategy team, there's always more work to be done.  
Every day, critical litigation concerning individual liberties, constitutional questions, and the separation of power is percolating through the courts. Our sister organization, Americans for Prosperity Foundation, will continue to strategically engage in supporting important cases.
And as critical court vacancies emerge, we'll work to ensure that qualified, constitutionalist judges fill them.
Do you want to make a difference in the next judicial debate? Join Americans for Prosperity to carry the torch!