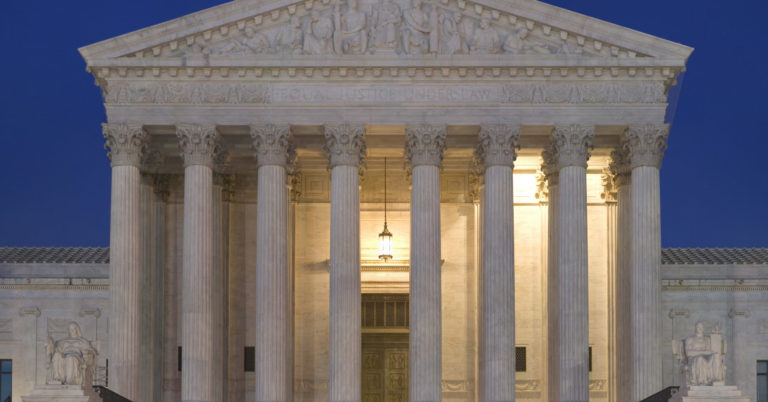 ICYMI: Romney was right to move ahead on Court nominee. Now he should vote to confirm her.
Americans for Prosperity Utah State Director Heather Andrews | Deseret News
The nomination of Judge Amy Coney Barrett to the Supreme Court will receive full consideration by the Senate. In no small part, that is thanks to Sen. Mitt Romney, who quickly squelched talk that he might join with those seeking to politicize the confirmation process.
Sen. Romney praised the late Justice Ruth Bader Ginsburg as someone who "served our nation with a deep reverence for the law and our Constitution." And he showed a similar reverence for the law and the Constitution in making clear that he would not be a party to delay.
"The Constitution gives the president the power to nominate and the Senate the authority to provide advice and consent on Supreme Court nominees," the senator said in a statement on Sept. 22. "Accordingly, I intend to follow the Constitution and precedent in considering the president's nominee. If the nominee reaches the Senate floor, I intend to vote based upon their qualifications."
In Judge Barrett, the Senate will consider a nominee whose qualifications are impeccable.
…
Critically, the role of a judge in our system is to leave one's personal views at the door and interpret and apply the law as written, not legislate from the bench.
…
The judiciary plays a central role in maintaining that separation by protecting fundamental rights against encroachment by the other branches. In that, the Constitution must guide their decision-making. For surely if the Constitution does not, something else will — their own ideology, the winds of public opinion or devotion to a cause.
…
Of course, judges and justices are confirmed as part of a process run by popularly elected officials. But the goal of the process is to confirm Supreme Court justices who make judgments based on the plain ordinary meaning of the Constitution and the law, not justices beholden to the political fads of the day.
The last thing we should want is a judiciary that pontificates on political questions. Judges are charged with deciding cases and controversies. Insisting that nominees commit to preferred outcomes, as we have seen senators do time and again during past confirmation hearings, is antithetical to an independent judiciary.
…
With politics out of the way, senators can now focus on the quality of the nominee. If they do, the outcome won't be in doubt.
We urge Sen. Romney and his colleagues to confirm Judge Barrett to a seat on the Supreme Court.
Click here to read the full op-ed.